Bakken-Young Funeral Home
Presents a special program for Professionals with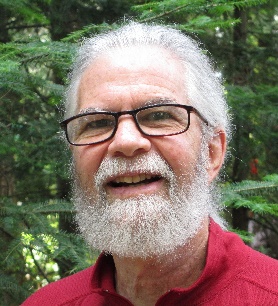 Ben Wolfe, M.Ed., Licensed Independent Clinical Social Worker and a Fellow in Thanatology
A grief, loss and trauma trainer and consultant, founder, director and grief therapist of the St. Mary's Medical Center Grief Support Services in Duluth, MN.
Iceberg Theory: Companioning WAY BELOW the Surface
Thursday, August 10, 2017
9:00am – 12:30pm
Doors open at 8:45 am
River Falls Public Library, River Falls, WI
140 Union St, River Falls, WI 54022
(715) 425-0905
http://www.riverfallspubliclibrary.org/
Description:
Working with patients/clients/residents/parishioners, or their families, prior to or after an expected, sudden, or traumatic death of a loved one is challenging. As counselors or therapists, or anyone companioning individuals or families, we need to remind ourselves, "What we see is not always obvious!" This workshop will provide strategies and interventions to help individuals and families trying to cope with the opportunities and struggles on the "loss" journey. Clinical interventions dealing with loss in its broadest sense, what it means to "live in the second circle," factors that influence grief, and family make-up and communication styles will be explored in this interactive workshop.
Objectives:
List four different types of losses and "themes" to listen for.
Describe what it means to "Live in the Second Circle."
Describe concepts such as "stories" we hear and the "iceberg theory," and how they impact an individual's grief.
List various factors that need to be considered when working with individuals and families.
Explain how family make-up and communication styles affect loss, regardless of the loss issue.
Describe "traumatic death" and its ramifications on "uncomplicated mourning."
A Certificate of Attendance will be available at the conclusion of the program.
Ben Wolfe, M.Ed., Licensed Independent Clinical Social Worker and a Fellow in Thanatology. At St. Mary's Medical Center Ben provided life-threatening illness and bereavement counseling (from any cause of death) for ages that ranged from pre-school to senior citizens through individual and family counseling, and support groups.
Ben has given over 2,000 presentations at the regional, state, national and international levels, taught university graduate courses for over 25 years, and a course on life-threatening illness at the University of Minnesota, Duluth School of Medicine for 23 years. He is currently also an active mental health member of the Head of the Lakes Northern MN CISD team. Ben is a former president of the International Association for Death Education and Counseling (ADEC) and since 1995 has served as Chair of the Minnesota Coalition for Death Education and Support (MCDES). In addition to chapters in books, he has authored numerous articles related to grief and loss and served for ten years on the St. Mary's Medical Center's Bio-Ethics Committee.
Please register for this event by Monday, August 7, 2017, with your name, phone number, and organization to
Chaplain Julia Rajtar, Grief Support Coordinator,
email:julia.rajtar@bakken-young.com,
Cell: 715-781-4003