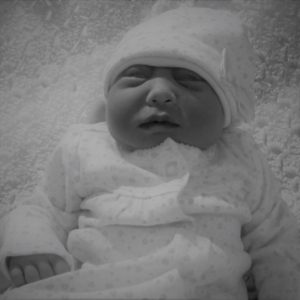 Willow Marie Droogsma, daughter of Will and Adrienne Droogsma, was born and passed away on November 29, 2018, surrounded by her family, at the Hudson Hospital in Hudson, Wisconsin.
Willow's time on earth began in February and continued as she grew inside of her loving mother. Her time after birth lasted only about 15 hours, and ended as she was being held by Will, passing in an instant from the arms of her earthly father to the arms of her heavenly father.
Prior to her birth, Willow touched many lives through the Walking with Willow online page created by Will and Adrienne. More than two thousand people followed the page, some sharing stories of their own loss, while others offered support and prayer for Willow and her family. Willow's story – shared with people all over the world – provided a vivid witness to the love of God and the power of prayer.
Willow is survived by her parents, her brother Liam and sister Evangeline, several great-grandparents, her grandparents and many aunts, uncles and cousins. May her memory be a blessing to all who knew and loved her.
A Funeral Service was held on Tuesday, December 4, 2018 at 3 pm at the First Covenant Church 1374 N Main St, River Falls, WI.  Visitation was also held on Tuesday from 1-3 pm at the church.  Interment was in Greenwood Cemetery in River Falls.  Arrangements are with Bakken-Young Funeral & Cremation Services.