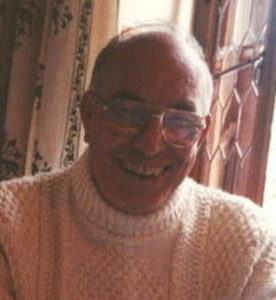 William John Preece, age 84 of New Richmond, WI, passed away on Tuesday, January 30, 2018 in Amery, Wisconsin. He was born on August 4, 1933 in Rock Springs, Wyoming. Bill was a beloved husband, father, grandfather, and great-grandfather. He loved watching his children and grandchildren grow and learn. He loved talking, especially to his grandkids, about his history and sharing stories regarding his life. He enjoyed building and flying model airplanes, making antipasto, and reading mystery novels.
Bill is survived by his wife, Donna; children, Lisa, Mike (Tracy), Lori (Greg) Sherwood, and Ann Murray. He had five grandchildren, Kristen, Laurissa, and Brandon Murray, and Austin and Alli Preece; as well as one great-grandchild, Aiden Murray. He is preceded in death by his parents, William and Katherine.
A Memorial Service was held Friday, February 2, 2018 at 7:00 p.m. at Bakken-Young Funeral & Cremation Services Beebe Chapel (112 W 3rd Street, New Richmond, WI 54017) with visitation starting at 5:00 p.m. Arrangements are with Bakken-Young Funeral & Cremation Services Beebe Chapel of New Richmond.