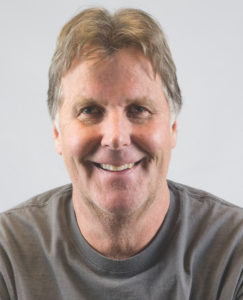 Bill Hunter died suddenly of an injury on May 29,2022. He was surrounded by his wife, children, grandson, brothers and sister-in-law. He passed peacefully and had experienced one of the best days of his life. He was happy.
Bill was preceded in death by his father, Glenn Hunter; and mother-in-law, Clareen Nyquist. Survived by wife, Jody Nyquist; children, Sean (Lauren McCoy) Hunter, Matthew Hunter, Molly Hunter, Megan (Ben Loving) Hunter; grandson, Kieran Hunter; mother, Patricia Hunter; father-in-law, Jeremy Nyquist; siblings, Dan (Mary) Hunter, Nancy (Stephen) Hunter Corbett, Jim (Joanne Wolfe) Hunter, Cheryl Frank-Murray; sister-in-law, Mary (James) Nyquist Koons; nephews, Jeremy (Vanessa) Koons, Max Hunter, Will Hunter, Hunter (Nicole) Corbett, James (Claudia) Corbett; nieces, Morgan (Cody) Clayton, Emma (Manny) Hunter-Sofios, Sadie Hunter; former wives, Pam (Tom) Mitchell, Sue Hunter; and many other relatives and friends.
Bill was a loving and extremely devoted family man, son, brother, husband, father and grandfather. He was a gifted life-long athlete, coach, teacher, mentor and talented printer who touched many lives with his gentle, loving and playful spirit. He was an avid photographer and artist who also loved live music, playing cards and games, exploring and going on road trips.
He was born and raised in North Minneapolis. He attended Shingle Creek elementary, Olson Jr. High, and Patrick Henry Sr. High. He played football, basketball, tennis and golf. He treasured the St. Croix river. He married Pam Dilley in 1976, the mother of Sean. They moved from Paynesville, MN to the Los Angeles area where they stayed for about 15 years. He then married Sue Smedberg, the mother of Matthew, Molly and Megan. He reunited with his high school sweetheart, Jody Nyquist, in 2005 and they married in 2011.
Bill will be deeply missed by those he touched.
A Celebration of Bill's Life was held on Saturday, June 11, 2022 at 1 pm at Bakken-Young Funeral & Cremation Services 805 E Division Street River Falls, WI and streamed live through the link just below this obituary.  Visitation was also on Saturday, June 11, 2022 from 11 am – 1 pm at the funeral home.  Arrangements are with Bakken-Young Funeral & Cremation Services.
Click here to watch Bill's service