Bakken-Young Funeral Home
Presents a special program for the Community with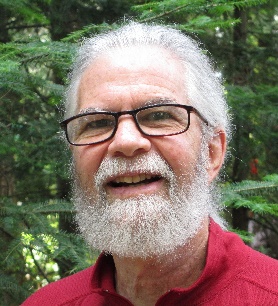 Ben Wolfe, M.Ed., Licensed Independent Clinical Social Worker and a Fellow in Thanatology
A grief, loss and trauma trainer and consultant, founder, director and grief therapist of the St. Mary's Medical Center Grief Support Services in Duluth, MN.
Grief, Loss and New Beginnings: Relearning the Family Mobile
Wednesday, August 9, 2017
7:00 p.m. – 8:30 p.m.
Social 8:30p.m. – 9:00 p.m.
River Falls Public Library, River Falls, WI
140 Union St, River Falls, WI 54022
(715) 425-0905
http://www.riverfallspubliclibrary.org/
Description:
The death of a family member, significant other, relative or friend, changes who we are.  It provides us with a new "window" to look through which we have never seen before.  It reshapes us.  Death and loss of any kind reminds us that although we want predictability and control over our lives, neither is guaranteed.  This program will examine transitions and what brings them about, the wisdom that comes from exploring our "dark emotions," relearning our world, and will provide strategies to help families and friends who try to cope with the opportunities and struggles in the "journeys of transition."
Objectives: 
Describe what is meant by the "Dark Emotions" and the "wisdom" that comes from exploring them.
Describe a "family mobile" and how after a death relearning takes place.
Describe various factors that affect the outcome of grief, both as a result of expected and unexpected deaths.
Ben Wolfe, M.Ed., Licensed Independent Clinical Social Worker and a Fellow in Thanatology. At St. Mary's Medical Center Ben provided life-threatening illness and bereavement counseling (from any cause of death) for ages that ranged from pre-school to senior citizens through individual and family counseling, and support groups.
Ben has given over 2,000 presentations at the regional, state, national and international levels, taught university graduate courses for over 25 years, and a course on life-threatening illness at the University of Minnesota, Duluth School of Medicine for 23 years.  He is currently also an active mental health member of the Head of the Lakes Northern MN CISD team.  Ben is a former president of the International Association for Death Education and Counseling (ADEC) and since 1995 has served as Chair of the Minnesota Coalition for Death Education and Support (MCDES).  In addition to chapters in books, he has authored numerous articles related to grief and loss and served for ten years on the St. Mary's Medical Center's Bio-Ethics Committee.
Please rsvp number attending for this event by Monday, August 7, 2017, to
Chaplain Julia Rajtar, Grief Support Coordinator, Cell: 715-781-4003 or
julia.rajtar@bakken-young.com
Seating is limited.