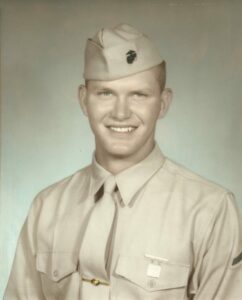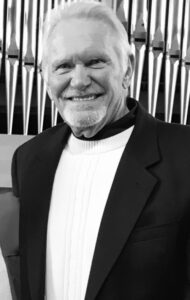 Thomas Martin Schwichtenberg "Switz" age 80, died peacefully with family at his side on March 15, 2023. Tom was born in 1943 in Faribault, Minnesota. He was adored by his family, friends, colleagues and made a lasting impression on just about anyone who had the opportunity to meet him. Tom led a life of service, first as a U. S. Marine in Vietnam, serving a second tour as a Naval Airman and finally as a firefighter with the St. Cloud Fire Department for over thirty years. He fiercely loved Bonnie, his wife of 55 years with whom he often volunteered for community service. Together they provided a wonderful upbringing for their daughter Erika and son Thomas Matthew, and he cherished times with their families and lived to create memories with his grandsons. Tom loved the outdoors, whether golfing, hunting, fishing, skiing or cycling. He and Bonnie traveled extensively in Japan, the Philippines, and Europe. He loved working in his wood shop and restored hundreds of pieces for friends and neighbors in the St. Cloud area where he resided with his family for nearly 50 years, until moving to New Richmond, Wisconsin six years ago. He will be missed dearly, but he is all around us now, as we laughingly remember how joyful, funny, and engaging he was with everyone he encountered. Tom was grateful for sobriety the last four years of his life and his family is thankful for the fellowship of the New Richmond Alano Club for their friendship and support. The family is also indebted to Lakeview Home Care and Hospice for their compassionate care and assistance to both Tom and Bonnie as they made this difficult journey together. Tom is survived by his wife Bonnie (Berryman) Schwichtenberg, daughter Erika Schwichtenberg Miller (David), son Thomas Matthew Schwichtenberg (Mindy), grandsons Jackson Deering, Conner Clemmens, David Schwichtenberg, and his brother Clay Schwichtenberg.
Tom was preceded in death by his parents Martin William Schwichtenberg and Grace Helen (Rosseau) Schwichtenberg and sisters Rehl Ann (Shorty) Moreau, Gretchen Nelson, and nephew, Daniel Moreau.
We shall celebrated his life when the daffodils bloomed– his favorite time of year when the days are lighter and life is renewed, on May 21, 2023 from 12:00 – 3:00 p.m. at Bakken Young Funeral & Cremation Services, 728 S Knowles Ave, New Richmond, WI 54017 with a memorial service that started at 2:00PM.
Arrangements are with Bakken-Young Funeral & Cremation Services.
Click here to watch the recording of Thomas's service.