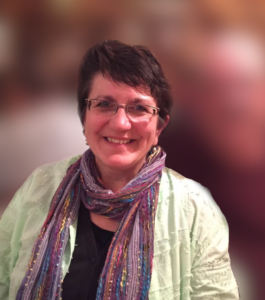 Teracita "Terri" Pearson, age 63, of River Falls was called home surrounded by her loved ones on Tuesday, May 26, 2020 after a great family weekend. Terri is remembered as a dedicated wife, mother, and grandmother. Growing up in Boardman on the farm, Terri always promised herself she wouldn't marry a farmer. God has a great sense of humor, though, and she married Farmer Dan on November 14th of 1982. Dan and Terri tried to follow the motto "work hard, play hard." She was a 4-H leader and homeschool mom, an avid gardener, deeply invested in her First Covenant Church women's ministry, always looking for a deal at garage sales, and loved going camping with family. In season, Saturday mornings were spent at the Farmer's market selling organic eggs and meats. Terri treasured her time with Bible Study Fellowship, growing closer to Jesus and investing in the ladies around her. Her heart for hospitality often brought her to spend long hours in the church kitchen, spending her time and talents to bless those around her. Terri loved Jesus and loved others, and expressed that love through her service. Proverbs 3:4-5 was her life verse:
Trust in the Lord with all your heart, and do not lean on your own understanding. In all your ways acknowledge him, and he will make straight your paths.
She is survived by her husband, Dan; children, Joel (Anna) Pearson, Kelina (Brett) Toney, Aaron (Heather) Pearson; grandchildren, Wesley, Alex and Macie Pearson, Maranatha, Titus, Evangeline and Selah Toney, Soren, Arthur and Charlie Pearson; siblings, Jackie (Duane) Rosauer, Karen Stefonek, Rick (Linda) Stefonek, Renee (Ron) Boe, Jody (Jon) Ebert; in-laws, Cathy (Bob) Hamblin, Randy Pearson, Cindy Pearson, Gwen (Bryan) Hop; and other cherished family.
A public visitation was held Saturday, May 30, 2020 from 1:00-5:00 pm at Bakken-Young Funeral Home in River Falls. All guests will be asked to wear face masks and maintain physical distancing as well as following city and county guidelines of 10 person groups. A family memorial service was held on Sunday at 1:00 pm on May 31, 2020 at Dan and Terri's farm, in rural River Falls it was live streamed via the link found on this page. Burial followed the service at Greenwood Cemetery. Terri's desire was to enrich more lives through BSF (Bible Study Fellowship), so in lieu of flowers, memorials will be directed to BSF, First Covenant Church, and Adoray Hospice.  Arrangements are with Bakken-Young Funeral & Cremation Services.
To watch Terri's Celebration of Life service: Click here to watch the recorded service in our VOD Library