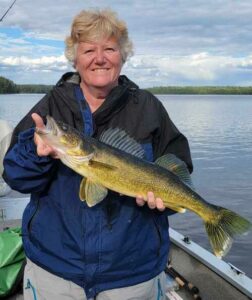 Terri Jo Ostertag, age 57, of Spring Valley, Wisconsin, died Saturday, November 11, 2023 at her home.
Terri is survived by her husband, best friend and soulmate, Michael Ostertag; daughters, Michaela (Ryan) Hudson, Kristine Ostertag (Aaron), Sarah (Kyle) Foulker; grandkids, Easton, Boyd, Garrett, Wyatt, Ivy and Dahlia; brother, Cliff (Lauren) Johnson and sister, Bobbie (Jamey) Swanson; and many relatives and friends. She is preceded in death by parents, Alta and Robert Johnson.
A Celebration of Life for Terri was held on Monday, November 20, 2023 at Bakken-Young Funeral & Cremation Services (728 S Knowles Ave) New Richmond, Wisconsin at 1:00PM with visitation starting at 10:00AM.  Arrangements are with Bakken-Young Funeral & Cremation Services.