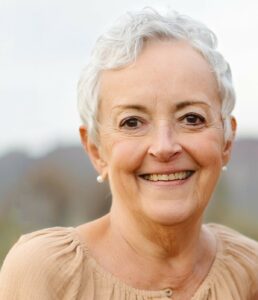 Susan Kay May, age 72, passed away at her home in River Falls, with her family by her side on June 3, 2023. Suzie was born to Merton and Mary Pat Osgood on June 13, 1950, in St. Paul, Minnesota where she graduated from Johnson High School in 1968. After high school, Suzie attended the University of Wisconsin River Falls, where she earned her bachelor's degree in Communications and Literature in 1972. It was at UWRF where Suzie met David on the 8th of January 1969. On October 23, 1971, David and Suzie were united in marriage at Arlington Heights Lutheran Church and began their beautiful life together. They were blessed with two children, Andrew and Ali, and raised them in Apple Valley, MN. For 30 years, Suzie loved her job as an executive administrative assistant at Dakota Electric Association and retired from there in 2013.
Suzie and David stayed very active with David's fraternity, Theta Chi, by hosting yearly fundraisers in their home. She loved to travel and took full advantage of work trips that David would go on and her and the kids would often tag along. Vermont was one of her very favorite places to visit especially in the fall.
When not working and the kids were younger you'd find Suzie and David out on Nimbassy Suites boating on the St. Croix River at the Kinnikinic Beach with their many wonderful friends having bonfires, telling many stories, watching for shooting stars and listening to Kenny G.
Suzie was an avid reader and after moving to their home on the river, Suzie quickly grew to love her neighbors and was involved in the neighborhood book club. And it was also there, where she was really able to focus her energy on one of her true passions of quilting. Suzie would take regular trips away with girlfriends to go on quilting retreats and was a member of the Hudson Heritage Quilters Club. She took so much pride and joy in her quilts and won many ribbons in the local quilt shows.
Suzie will forever remain in the hearts of her husband of 51 years, David; children, Andrew (Amber) and Ali (John); grandchildren, Anna, Lily, Norman, Birdy and Fritzie; brother, Richard (Lois) and many dear friends. Susan is preceded in death by her parents, Merton and Mary Pat; and her parents in law, Matty and Bertha.
A Celebration of Life took place Saturday, June 10, 2023, at her home in River Falls from 2pm-5pm.  Arrangements are with Bakken-Young Funeral & Cremation Services.