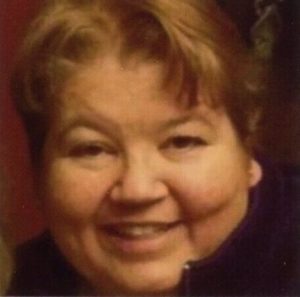 Susan P. Lindahl, age 57, of New Richmond, Wisconsin passed away peacefully on Thursday, May 5, 2022, at the M Health Fairview University of Minnesota Medical Center in Minneapolis, Minnesota.
A Mass of Christian Burial was held Saturday, May 21st at 11 a.m.(music begins at 10:45 a.m.) at the St. Michael's Catholic Church in Spring Hill, Minnesota with Reverend Marvin Enneking officiating.
Visitation was from 5 to 7 p.m. Friday, May 20th at the Bakken-Young Funeral Home in New Richmond, Wisconsin.
Inurnment at a later date will be at the Stockholm Lutheran Church Cemetery, Cokato, Minnesota.
Survivors include her children Christina (Garrett) of Osceola, Wisconsin and Laura of New Richmond, Wisconsin; grandson Matthias and soon to arrive grandson McCoy; uncles Gerald Larson Cokato, Minnesota and Dr. Carl Norman Houston, Texas; adopted Wuertz family; May and Jamie Ross; cousins and many friends.
Susan was preceded in death by her parents Ernest & Ruth Lindahl.
Susan Pearl Lindahl was born February 8, 1965, in Litchfield, Minnesota to Ernest and Ruth Lindahl. Later in 1965 the Lindahl family moved from Cokato, Minnesota to Princeton, Minnesota. Susan graduated from Princeton High School in 1983 and went on to receive a Bachelor of Arts Degree in Social Work from the College of St. Benedict in 1987. Susan managed group homes and provided case management during her career working at Cooperating Community Programs, LifeWorks, Peaceful Living, Paradigm Services and IRIS.
Susan's greatest joy in life came in 2003 when she adopted Christina and Laura from Russia. She instilled values of patience, care and love in both of her daughters and taught them to live life to the fullest. Susan's natural love of animals was also passed on to her daughters. She had a very special spot in her heart for "Trooper" a golden retriever.
Susan loved to sing. She shared the gift of her beautiful voice by participating in Four Joy a musical ensemble that sang at nursing homes / retirement centers for many years. For 35 years Susan was a director of the St. Michael's Choir in Spring Hill, Minnesota. Her dedication and commitment will always be remembered.
Susan left her creative mark on the Stearns County Fair throughout the years. For instance, she could be found being "Happy" the clown, painting promotional signs and even making a S'more out of a big round bale in 2021. She enjoyed selling tickets for grandstand events and singing for the" Mass at the Fair".
Susan's optimistic attitude about accepting life as it came to her has been an inspiration to family and close friends through the years. Her love of life and devotion to family and friends will long be remembered.
In lieu of flowers, memorials are preferred to Susan's family to help with funeral expenses. Cards can be sent c/o Bakken-Young Funeral Home 728 S Knowles Ave. New Richmond, WI 54017