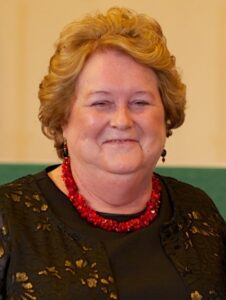 Sheila Skifstad, age 74, of Star Prairie, Wisconsin, died at Regions Hospital on Tuesday, November 14, 2023.
She is survived by her husband, Rodney; son, Chad (Tressa); grandchildren, McKenna, Wyatt and Rhett Skifstad; sister, Arlys (Richard) Berquist; and sister-in-law, Mo Kittel.  She is preceded in death by her parents, Jerry and Myrtle Kittel; daughter, Sara Skifstad; and brother Arlen (Marcia) Kittel.
A memorial service for Sheila was held on Tuesday, November 21, 2023, at 11:00AM at Bakken-Young Funeral & Cremation Services, 728 S Knowles Ave, New Richmond, Wisconsin.  Visitation started at 10:00AM. Interment at a later date in Wagon Landing Cemetery, Town of Alden, Polk County, WI.
Arrangements are with Bakken-Young Funeral and Cremation Services.