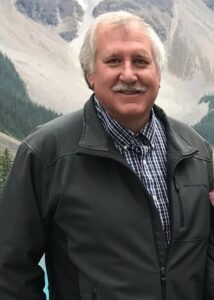 Scott "Jack" Ripley, age 64, of River Falls passed away unexpectedly on Friday, October 13, 2023, at the River Falls Hospital following a terminal diagnosis just two weeks ago. On June 16, 1979, he married his high school sweetheart, Mary Petersen.  The couple was blessed with two sons, Jesse and Justin.
Scott began his career with 3M in Brookings, SD in 1979.  He was recognized for his creativity and ability to design and build capital equipment.  In 1995, Scott was promoted to Advanced Design Engineer and transferred to the 3M St. Paul facility.  He was instrumental  in improving and designing multiple machines which included seven US patents.  Scott was admired by his fellow co-workers for his skills and attention to detail.  Scott retired from 3M in 2020.
Scott was a family man and loved the outdoors by snowmobiling, fishing and hunting.  He is remembered by friends and family as a great mentor and his opinions were respected by all. Scott is survived by his wife of 44 years, Mary Ripley; sons, Jesse Ripley of River Falls, Justin (Emily) Ripley of Red Wing, MN; grandson, Auggie Ripley; siblings, Pam Dekraai of Willmar, MN, Joe (Vaughn) Ripley of Brookings, SD, Jim (Lisa) Ripley of Canton, SD; father-in-law, Gordon Petersen of Tyler, MN; and by in-laws, nieces, nephews and other cherished relatives and friends.  He was preceded in death by his parents, Rob and Mavis Ripley; sister, Kim Thompson; mother-in-law, Delores Petersen, brother-in-law Curt Hoff and sister-in-law, Lori Ripley.  A memorial service was held Friday, October 20, 2023 at 5:00 pm at Bakken-Young Funeral & Cremation Services (805 E Division St.) River Falls.  Visitation was also on Friday from 4-5 pm at the funeral home. Arrangements are with Bakken-Young Funeral & Cremation Services.