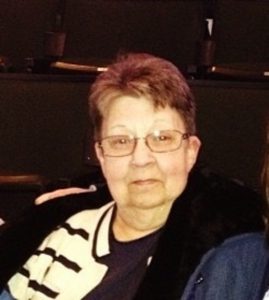 Ruth Heatherly, age 76, of River Falls, WI passed away on Tuesday January 3rd, 2017.
Ruth was born on September 6, 1940 in Austin, Minnesota to Myrtle and Charles Crnkovic. She graduated from Pacelli High School in 1958. She married John Heatherly on February 22 1964 in Fairmont, MN. They had two children and became the owners of Sterling Motel in Austin, MN and then moved to Yankton, SD in 1976 where they became owners of the Ranch House and River City Cafe. They went on to become co-owners of KaDoo Express. In retirement, Ruth moved to River Falls, Wisconsin.
Ruth was a beloved wife, mother, grandmother, and great-grandmother. She is remembered by her daughters Mia (John) Hausman of Yankton, SD and Rae (John) Schwartz of River Falls, WI; grandchildren Tyler (Lydia) Nelson of Harrisburg, SD; Haley Nelson of Yankton, SD; and Kady Schwartz of Morris, MN; and seven great-grandchildren.
She was preceded in death by her husband John; parents Myrtle and Charles; sister Joyce and brother Joseph; and granddaughter Cassie Schwartz.
Ruth asked for memorials to be directed to the Susan G. Komen 3-Day team, Cassie's Cups, in honor of her late granddaughter, care of Bakken-Young PO Box 431 River Falls WI 54022.
A celebration of Ruth's life was held on Thursday January 12th, 2017 from 2:00 to 5:00 pm at Bakken-Young Funeral Home 805 E Division St River Falls WI. Private Interment was in Fort Snelling National Cemetery Minneapolis MN.
Arrangements are pending with Bakken-Young Funeral & Cremation Services of River Falls.