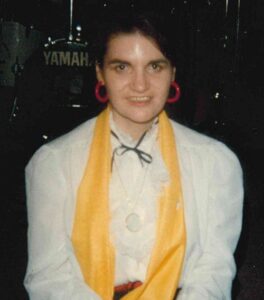 Rosemarie V. Phetteplace, age 73, of New Richmond, died on Monday, November 21, 2022 at her home. She was born the daughter of Elsie and Eugene Vilz on May 9, 1949 in Rice Lake, WI. Rosemarie grew up in Turtle Lake graduating from Turtle Lake High School. She worked at Falcon Drill in Cumberland, WI until she married. Rosemarie married Otto Phetteplace on December 7, 1968 at Zion Lutheran church Turtle Lake. She took care of her children in their early years but once the children were in junior high school, Rosemarie worked as a home health aide for Aurora in New Richmond. Rosemarie loved crocheting and knitting. She was a loving and caring mother who always wanted the best for her family.
Rosemarie is preceded in death by her parents, Elsie and Eugene Vilz. She is survived by her husband, Otto; children, Michael (Tracy), and Lisa (Darrell) Yates; grandchildren, Allison, Emily, Josiah, and Elijah; siblings, Roseann (Doug) Walters, Fred (Roxie) Till, and Eugene Vilz; and many nieces, nephews, relatives, and friends.
A Funeral Service was held on Monday, November 28, 2022 at 11:00AM at Bakken-Young Funeral & Cremation Services (728 S Knowles Ave) in New Richmond with a visitation starting one hour prior to the service. Interment was in Lakeview Cemetery in Chetek, WI. Arrangements are with Bakken-Young Funeral & Cremation Services.