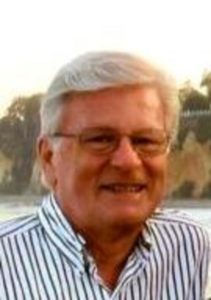 Ronald Frances Palmer
September 25, 1942 to February 27, 2022
Ronald Frances Palmer was born September 25th, 1942, to Charley and Myrtle (Wilkins) Palmer, in Hudson, WI.
He attended school in Hudson, WI, graduating from Hudson High School. After high school he attended UW – River Falls earning his bachelors degree.
Ron married Lola Wollan on July 9th, 1966, at Ezekiel Lutheran Church in River Falls, WI. After he and Lola were married, he joined the U.S. Air Force, spending 4 years with the Titan II missile program as captain. His military career took him and Lola to California, where Ron earned his CPA degree. He eventually started his own accounting firm, where he worked for the next 40 plus years in Malibu.
Ron's favorite past times were developing and taking photographs of the beautiful scenery in California, as well as gardening with his wife Lola.
Ron is survived by brother-in-law, Jay (Linda) Wollen, Jesse Benavides; nephews, Eric and Jerod Wollan, and niece, Lindsey Wollan.
He was preceded in death by his wife, Lola; brother, Richard; sister, Lou; and parents, Charley and Myrtle.
A private family burial will be some time in the future.  Arrangements are with Bakken-Young Funeral & Cremation Services.