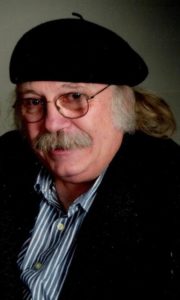 Robert Radke of River Falls, age 71, died on Sunday, February 13, 2022 at Abbott Northwestern Hospital in Minneapolis.  Bob was born on March 30, 1950 to Ray and June (Leseman) Radke of Prescott, Wisconsin.  He was a graduate of Prescott High School, class of 1968, and then attended the University of Wisconsin-Madison, and later the University of Wisconsin-River Falls where he received his degree in Sociology and Political Science.  He later achieved a teaching degree in Broad Field Social Studies and went on to a teaching career spanning over 25 years, the majority of which he spent in the New Richmond, Wisconsin School District teaching 7th and 8th grade.
In 1971 he married Patricia Huppert.  Together they had 3 children.  Except for 2 years, they have resided their entire married lives in River Falls.
Bob was an extremely passionate teacher during his career and beyond.  Many of his former students will recall the summer field trips which he led to the Black Hills, Northern Minnesota and Canada, giving them a truly unique and unforgettable learning experience.
Bob was a devoted husband and father.  He enjoyed being with his family and doing things as a family.  Camping trips were common in the summer and fall months when the family was young.   He had a great interest in history, especially the major wars and the Great Plains Conflict.  He could be perceived as stern and unpredictable, but those who knew him well knew he had a heart of gold, and the quirkiest sense of humor ever.
Bob is survived by his wife, Patricia; daughter, Nicole (Robert) Pizza; son, Brandon; grandchildren, Antonia and Henry Pizza; and brother, Richard.  He was preceded in death by his parents, Ray and June; and son, Christopher.
The family is most appreciative of all the prayers and support during this difficult time.  A Memorial fund has been established to assist the family in covering medical expenses incurred during Bob's illness.  Please direct any donations to St. Lawrence's Treasure, 1027 Medlin Drive, Cary, NC 27511.  This is a nonprofit charity established by brother-in-law Deacon David Wulff.  Donations may also be made through VENMO, David-Wulff-2.
A private family memorial service was held followed by a Celebration of Life on Friday, February 25, 2022 from 1:30-5PM at the Carpenter Nature Center Flint Hills Trailside Lodge & Conference Center (12308-12500 St Croix Trail S, Hastings, MN 55033). Arrangements are with Bakken-Young Funeral & Cremation Services.
A recording of Robert's service will be available