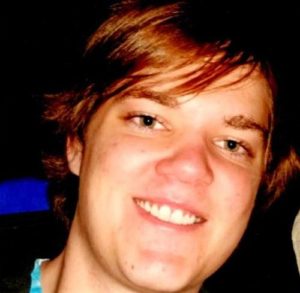 Robert "Bob" James Heininger, age 25 of New Richmond, died Friday, August 23, 2019 from injuries sustained in a automobile accident. He was born the son of James and Starlene Heininger on December 5, 1993 in New Richmond. He grew up in New Richmond attending New Richmond High School graduating, class of 2012. Bob worked as a machinist at Unipunch in Clear Lake, WI. He loved fishing, music, his Audi, and watching basketball. He was a huge Lebron James and Packers fan. Bob always loved hanging out with his friends. He always had a smile and could make you laugh. He was truly one of a kind.
He is preceded in death by his grandfathers, Robert Smith and Donald Heininger; and grandmother, Alice Heininger. Bob is survived by his parents, James and Starlene; siblings, Amanda (James) Hansen and Matthew (Aly) Marsh; grandmother, Lois Smith; many nieces, nephew, relatives, and friends.
A Funeral Service was held Wednesday, August 28, 2019 at 11:00am at Bakken-Young Funeral & Cremation Services (728 S. Knowles Ave. New Richmond, WI 54017). A visitation was held on Tuesday, August 27, 2019 from 4-8 at the funeral home and one hour prior to the service. Private family interment will be in Boardman Cemetery. Arrangements are with Bakken-Young Funeral & Cremation Services.