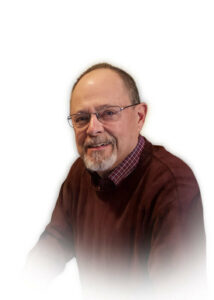 Richard "Rick" Eugene Swan, died peacefully at his home, surrounded by family on Monday, May 22, 2023. He was born February 2, 1945 in Eau Claire, Wisconsin, to William (Art) and Vivian (Frisbie) Swan, graduating from the first class of North High School in 1963. He attended the Universities of Wisconsin at Eau Claire and Stout, and earned a degree in Civil-Structural Engineering from Chippewa Valley Technical College. He served in the United States Air Force from 1965 to 1969, and was a proud veteran of the Vietnam War, despite sustaining medical problems in later years from exposure to Agent Orange.
In 1968, he married Doris Juliar of Ruthton, Minnesota. They raised two children, Timothy and Rebecca before divorcing. In 1988, Rick married Joyce Starkey of Ellsworth, Wisconsin and expanded his family to include Joyce's daughters Jodi and Taryl.
He worked several years for Top Home Center and Arrow Building Center in Red Wing, Minnesota, retiring in October 2005 after a Hodgkin's Lymphoma diagnosis. Rick and Joyce traveled extensively throughout the United States and abroad. In addition to traveling, Rick spent his time reading, rose gardening, and attending his grandchildren's various music and sporting events. Rick was a serious student of history and an avid genealogist.
He was a member of the American Legion Post #204 and the VFW Post #9060, both of Ellsworth, Wisconsin; a past master of Hancock Lodge #229, Ellsworth; a 32nd degree Mason of Scottish Rite, Valley of Eau Claire; Zor Shriners, St. Croix Valley Shrine Club; and Order of the Eastern Star #116, Ellsworth.
Rick is survived by his wife, Joyce; children, Timothy of Hutchinson, MN, Jodi (Zach) Chumas of Eau Claire, WI, Rebecca (Josh) Nance of Granby, CO, and Taryl (Trevor) Graetz of River Falls, WI; nine grandchildren, Sam, Harry, Theo, Gus and Athena Chumas, Jack and Josie Nance, Maya and Hank Graetz; brother, Jim (Patti Cornelier) of Eau Claire; brother-in-law, Dale Carpenter of Shorewood, MN; and several nieces, nephews, relatives, and friends. He is preceded in death by his parents; sisters, Virginia Carpenter, and Margery (Ronald) Haas.
Memorials are preferred to Shriner's Children's Twin Cities, or Adoray Home Health and Hospice.
A visitation was held Saturday, May 27, 2023 from 11:00AM-1:00PM at Bakken-Young Funeral & Cremation Services (805 E Division Street) in River Falls. A Masonic service began at 1:00PM with the funeral service following. Private family interment was in Maple Grove Cemetery in Ellsworth, Wisconsin. Arrangements are with Bakken-Young Funeral & Cremation Services.
Click here to watch the recording of the Masonic and Funeral Service for Rick.