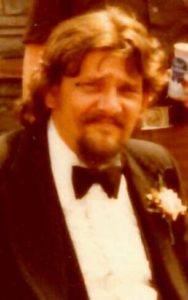 Richard "Dick" Stolp died on Sunday, March 27, 2022 at his home surrounded by his loving family. Dick was born in Farmington MN, the third son of Kenneth and Ruth (Falls) Stolp on September 12, 1948. In his first few years the family lived in a Quonset hut, before relocating to Bloomington MN, where he completed his schooling in the public schools.
His first marriage to Bette Riss blessed them with son Rick Jr. Nearly 42 years of marriage to wife Cindy added to the family giving Rick three siblings: Luke Sally and Cody.
Dick was a man of many talents, working as an auto mechanic, then driving taxi for Southwest, Suburban and Town Cab companies before becoming a dispatcher, where his expertise made for his popularity with both customers and drivers. He eventually ventured into his own business as a limo owner/operator.
His family is grateful he was able to enjoy 10+ years of retirement, filling his time with his beloved seven grandchildren and riding his Harley, with trips with his sons to the annual Sturgis Motorcycle Rally.
He has always been an animal lover, with a multitude of pets as part of the household over the years. He enjoyed annual camping trips with Cindy and the kids to the North Shore, particularly Cascade River State Park and the Grand Marais area. Fishing was also something he enjoyed, especially salmon fishing. Another passion of his were the many adventures he had riding with the Themadones MC, of which he was an honorary member, 1st joining the club in 1977 and given the moniker 'Dirty Dick'.
His smile was contagious, and his sense of humor (yes, quite often off-colored) will never be forgotten. He will be deeply missed by those of us lucky to have had him as part of our lives, whether through blood or friendship. We didn't have much time to absorb the news of his Stage lV Renal Cell Carcinoma, but we made the best of the time we had left with him.
In lieu of flowers, the family asks that memorials be made to the Animal Humane Society, a local animal shelter, or donor's choice.
Survived by his beloved (yes, really!) wife, Cindy; sons, Rick (Cindy Jr) Luke, Cody (Heather); and daughter, Sally (Joe Anderson). Grandchildren, Nick and Justin; Kenley, Rocco and Everly; Lexi and Owen. Brothers, Bob (Ginger), David (Becky), Mark (Karen); and sister, Susan. Numerous nieces, nephews, cousins, and other extended family.
Preceded in death by parents; and two brothers.
A Memorial Service was held on Tuesday, April, 5, 2022 at 11:00AM at Bakken-Young Funeral & Cremation Services (728 S Knowles Ave) in New Richmond with a visitation starting one hour prior to the service. Arrangements are with Bakken-Young Funeral & Cremation Services.
Click here to watch the recording of Dick's service.