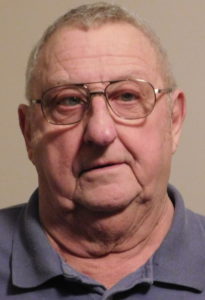 Peter A. Peterson, age 77 of New Richmond, died on Saturday, October 30, 2021 at his home. He was born the son of Arnold and Helen Peterson on February 4, 1944 in Colfax, WI. Pete grew up in New Richmond and graduated from New Richmond School, class of 1962. Following High school, he worked for a telephone company, construction worker building houses and laying carpet, New Richmond Fire Department for twenty years and worked at Andersen Windows for ten years, and later purchased Floyd's Pizza in 1980 and renamed it Pete's Pizza. Pete met Karen Soderquist while working at Floyd's Pizza, and married on June 12, 1965 in New Richmond. He loved woodworking, mowing lawns, washing cars, and building things for family. Pete was dependable, hard-working, and honorable man with a sense of humor. He would drop everything to help family and friends.
Pete is preceded in death by parents, Arnold and Helen Peterson; daughter, Tracee Peterson-Mohr; and grandson, Luke Peterson. He is survived by his wife, Karen; children, Charlotte (Carey) Moe, Teresa (Steven) Montpetit, and Troy (Lisa) Peterson; grandchildren, Sean and Zachary Moe, Brian (Jackie) and Kristina Montpetit, and Thomas, Kyle, and Jack Peterson; great-granddaughter, Paityn Moe; brothers, Robert (Esther) Peterson and John (Judy) Peterson; son-in-law, Cory Mohr; and many other nieces, nephews, relatives, and friends.
A Memorial Service was held on Monday, November 8, 2021 at 11AM at Bakken-Young Funeral & Cremation Services (728 S. Knowles Ave) in New Richmond with a visitation two hours prior to the service from 9-11AM. Interment will be in Oakland Cemetery at a later date. Arrangements are with Bakken-Young Funeral & Cremation Services.