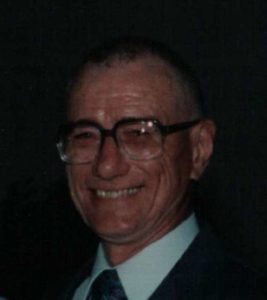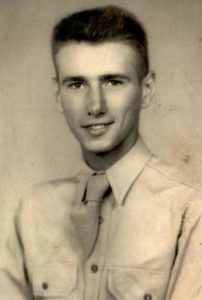 Peter Muto, age 94 of River Falls, WI, died on Monday, May 14, 2018 at Comforts of Home in River Falls. He was born the son of Luigi and Lucia Muto on April 23, 1924 in Chicago, IL. He grew up in Mosinee, WI. Following high school, Peter served in the US Army fighting in WWII. He returned home from the war to Chicago, on September 16, 1945. Peter married Helen Marcis on October 31, 1945 in Oak Park, IL. After the war, Peter was part of the National Guard where he attended college at the University of Wisconsin-Stevens Point and received his Master's degree from Phillips University. Peter and Helen moved to River Falls in 1954 where he worked as a Professor in Chemistry at the University of Wisconsin-River Falls until his retirement in 1988. Peter was a WWII Veteran. He retired from the Wisconsin National Guard in 1984 as a Lieutenant Colonel.
Peter was a member of the American Legion Post 121, Sierra Club, and the Wisconsin Conservation Hall of Fame where he served on the Board of Directors and as a treasurer. He was in the UWRF chess club and became a Grandmaster, he loved gardening, organized the River Falls Recycling Center, and planted 25,000 tree seedlings, which resulted in a tree being dedicated to him at the University of Wisconsin-River Falls at his retirement. He also loved to workout at the YMCA in River Falls. He was loved by everyone due to his caring, generous, and compassionate nature. He donated to numerous organizations; Sierra Club, Greenpeace, Environmental Defense Fund, The Wilderness Society, The Nature Conservancy, National Arbor Day Foundation, and National Parks and Conservation, just to name a few.
He is preceded in death by his loving wife, Helen; parents, Luigi and Lucia; son, Allen Muto; siblings, Jordon (Benigna) Muto, Nancy (Jimmy) Thomson, and Yolanda (John) Schulfer; daughter's boyfriend, Jerry Ives; brother-in-law, Chester Kluck; and many other relatives. He is survived by his children, Cheryl Karnes, Diane Muto, Mark Muto, and Roxann (Esekiel) Mendoza; grandchildren, Lisa (Brian) Cole, Randy (Rhonda) Muto, Amy Paterek, Tara (Richard) Lueneburg, and Trevor Brown; eight great-grandchildren; sister, Elvera Kluck; brother, Jerry (Arlene) Muto; and many nieces and nephews.
A Celebration of Peter's Life was held Friday, June 22, 2018 at 11:00 AM at the United Methodist Church (127 S 2nd Street River Falls, WI 54022) with a visitation one hour prior to the service. Interment was in Greenwood Cemetery of River Falls. Military honors were performed by the American Legion Post 121. Arrangements are with Bakken-Young Funeral & Cremation Services of River Falls.