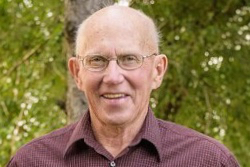 Paul Edward Walker of River Falls, WI passed away at home surrounded by his family on Tuesday, August 7, 2018.
Paul is survived by his wife Peggy, children Emily (Tom) Velure, Kaitlin (Ryan) Thorson, Hans-Paul (Steffanie) Walker and nephew Tim Neurer; grandchildren Greyson, Emerson, Cooper and Finley. Also survived by his sisters Kae Walker (Richard DeWitt) and Carol (Ron) Solberg, sister in-law and brother in-law Theresa (David) Scherbel, brother in-law and sister in-law Michael (Wendy) Neurer; and many nieces, nephews, cousins and friends. Paul is preceded in death by his parents Edward and Ruth Walker.
Paul was born in River Falls on August 25th, 1945. He graduated from River Falls Area High School in 1963 and from the University of Wisconsin-River Falls in 1971 with degrees in Psychology and Sociology following his service in the United States Army. Paul was a fourth-generation dairy farmer and lived on the family farm his entire life.
A celebration of Paul's life was held on Sunday, August 19th, 2018 at the River Falls Golf Club in River Falls, WI from 3:00 pm to 7:00 pm with a light dinner from 4:00 pm-6:00 pm and sharing of memories at 5:30 pm. Private interment will be held at a later date. In lieu of flowers, memorials are preferred. Arrangements by Bakken-Young Funeral and Cremation Services in River Falls.