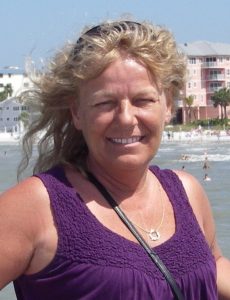 Pamela V. Bertsch age 57 of Somerset passed away peacefully on Monday, September 12, 2016 at Comforts of Home in Hudson.  Pam is preceded in death by her parents. She was born the daughter of Herbert and Ramona (Wolff) Bertsch on October 15, 1958 in Aberdeen, SD.  She had 10 brothers and sisters. Along with many nieces, nephews, relatives and friends.  She is survived by her son, Joshua; Granddaughters, Christine and Nicole.  Pam was office manager at Twin City Envelope. And worked for their family for 40 years.  Pam loved seeing her granddaughters. And would devote all the time in the world for them and her son.  She loved camping trips with her family. Going down the Apple River, Cedarlake Speedway, horses, visiting with her friends and traveling. 
Following Pam's wishes, services will be private.
Cremation services provided by Bakken-Young Funeral & Cremation Services.