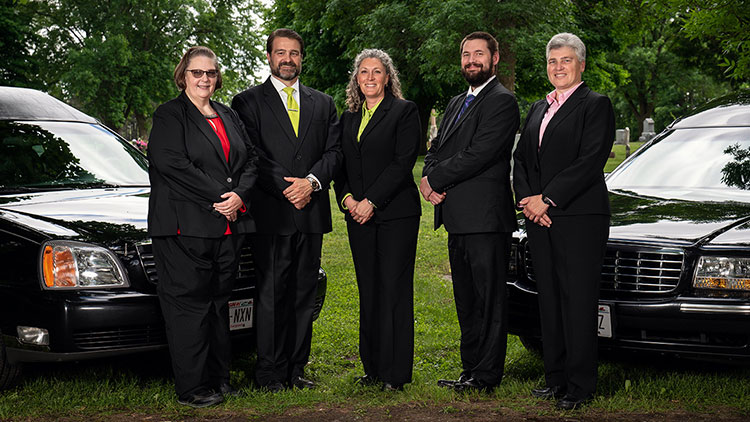 Jodie Bakken Young, Owner Funeral Director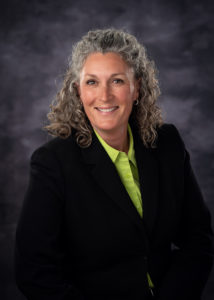 Jodie Bakken Young is a licensed funeral director in Wisconsin and Minnesota.  Also, a licensed insurance intermediary and a pre-planning specialist.  She graduated from the University of Minnesota and met her future husband and business partner working at a funeral home in the twin cities.  Jodie and her husband, Brian have owned and operated Bakken-Young Inc. since 1999. Spending time outside and playing golf during the summer months, playing cards and watching movies during the winter months are some things she enjoys.   Jodie also enjoys bird hunting in the fall with her husband and springer spaniels, Millie, Margo and Maris.  Jodie takes great pride in her funeral homes and serving families, when families are in need the most.  She is a member of the River Falls Rotary Club, past board member on the Hudson Community Foundation and belongs to St. Luke's  Lutheran Church in New Richmond.
Brian Young, Owner Funeral Director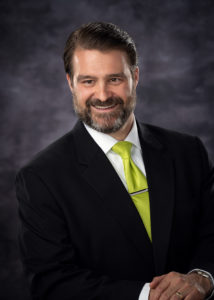 Brian Young is co-owner of Bakken-Young, Inc along with his wife, Jodie.  He graduated from the University of Minnesota and is a licensed funeral director in Wisconsin and Minnesota. Since 2004, Brian has been a licensed insurance agent for pre-funding funeral trusts.  Brian is an avid hunter and outdoorsman.  He loves to pheasant and grouse hunt with his English springer spaniels, Millie, Margo and Maris.  Annual trips to the Boundary Waters Canoe Area, in any season, are his pure enjoyment.  Brian also likes to golf and spend time with friends.  He is detail orientated and believes that funeral service is about paying attention to the details for each particular family.  Brian is a member of the New Richmond Rotary Club and belongs to St. Luke's Lutheran Church in New Richmond.
Matt Friederichs, Licensed Funeral Director and Certified Crematory Operator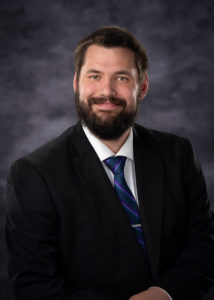 Matt Friederichs is a Funeral Director with Bakken-Young Funeral & Cremation Services. He graduated from the University of Wisconsin-Eau Claire in 2016 with a degree in Chemistry, then transferred to the University of Minnesota graduating in 2017 with a degree in Mortuary Science. He is licensed as a Funeral Director and Crematory Operator. He lives in River Falls, WI and enjoys reading and watching TV. He loves playing trombone in the Ludington Guard Band in Menomonie, WI. Matt enjoys spending time with family and friends.
Allison Tank, Licensed Funeral Director Apprentice
Allison is a licensed funeral director apprentice and is continuing her education to earn her degree in mortuary science. Her journey in funeral service started as a funeral attendant and hearse driver but she quickly discovered helping families navigate through the loss of loved one was her calling. She genuinely enjoys learning about each family she serves and is passionate about honoring their memory.  Growing up in northern Wisconsin, Allison has called Hudson home for over 20 years. Away from work she can be found pitching horseshoes, downhill skiing, hosting bon fires in her backyard and spending time with family and friends. Allison is married and has two teenage children.
Jeff Stacken, Licensed Funeral Director Apprentice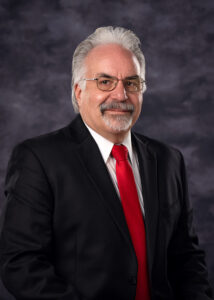 Jeff is a longtime resident of New Richmond. Many of you will know him from Larson's Appliance Center where he's been selling and servicing appliances for the past 40-plus years. Jeff has always had a passion for helping and comforting
people in their time of need. He previously served on the New Richmond Fire Department for 10 years. He retired from the New Richmond Ambulance Service after 27 years. And for the past 30 years and counting, Jeff has been employed by St.  Croix County as the chief deputy medical examiner. During the spring and summer, you can find Jeff in the flag stand waving the checkered flag at Cedar Lake Speedway. He also enjoys traveling the world with his wife.
Julia Rajtar, M.A.P.S., BCC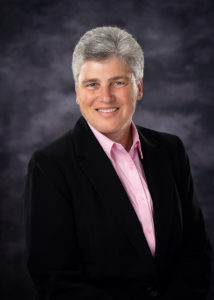 Julia Rajtar is a Board Certified Chaplain who has worked in hospitals and senior living communities for over 20 years. She works in Wisconsin, providing grief support and chaplaincy care for Bakken-Young. She has a Masters in Pastoral Studies, facilitates grief groups, is a member of the Minnesota Coalition for Death Education and Association for Death Education and Counseling. Julia loves to play volleyball, polka dance, watch the Packers and spend time with family. With Julia, you will continue to experience compassion, kindness and care after the death of your loved one.
Maryann Anderson, Office Administrator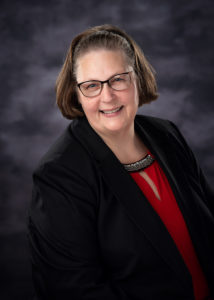 Maryann Anderson is the office administrator of Bakken-Young Funeral & Cremation Services. Her voice is the friendly voice you hear on the other end of the phone when you call the Bakken-Young office. Maryann earned her degree from WITC – New Richmond. Maryann grew up in River Falls and currently resides on her family farm along with her husband, Jody. Maryann enjoys reading, crocheting, crafting, fishing, and traveling and loves spending time with family and friends.
Veronica Alvarado, Office Assistant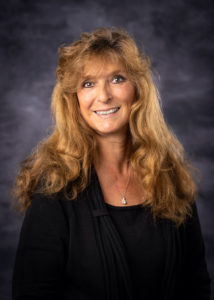 Veronica Alvarado is the Office Assistant of Bakken-Young Funeral & Cremation Services-New Richmond. She is one of the welcoming faces you will see upon entering the office. Veronica has been a proud Wisconsin resident all her life.
She enjoys sewing, card making & crafting of all kinds. Veronica's passions are traveling with her husband Armando,  & riding trips on their Harley and they together love spending as much precious time with their 5 children, along with their 3 and still growing number of grandbabies.
Tony Brace, Funeral Assistant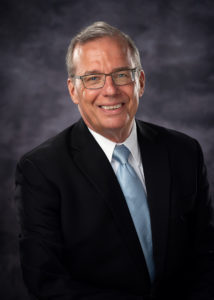 Tony is retired from a career in the US Army where he achieved the rank of CW5. He lives in River Falls with his wife, Sandy. Together they have four children and seven grandchildren.
Curt Thomassen, Funeral Assistant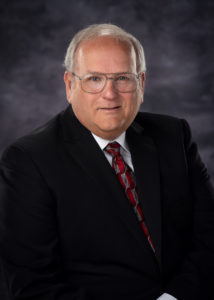 Curt Thomassen is a funeral assistant and has been working with Bakken Young since 2015. He started after retiring from forty two years of full time ministry in local churches, including the last twenty five years in New Richmond. He is a graduate of North Central University in Minneapolis. He has been an active volunteer in several areas, including St. Croix Correctional Center and Westfields Hospital. He is currently a volunteer Chaplain with the St. Croix County Sheriff's Office. Curt has been married to Andrea for forty six years, and they have three married sons and three grandchildren. He enjoys playing golf and going fishing. It is his privilege to serve families during their time of loss.
Marshall Skule, Funeral Assistant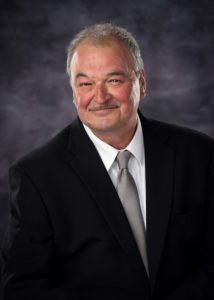 Marshall Skule spent his career in Property Management and Facilities Management for over 40 years. Now retired, Marshall now spends his time woodworking and building wedding wagons. Marshall and his wife Gina enjoy golfing, traveling and entertaining and spoiling their granddaughter as often as they can.
Tim Booth, Funeral Assistant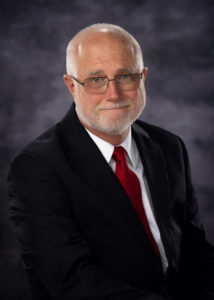 Tim Booth has been assisting with funerals for Bakken Young Funeral Home since his retirement from Trinity Lutheran Church in Hudson as pastor in 2017. He continues to teach part time in the middle school at Trinity Academy. When he is not spending time playing with his grandchildren, he enjoys hiking with his wife, Connie, reading, and telling stories to kids.
Duane Pederson, Funeral Assistant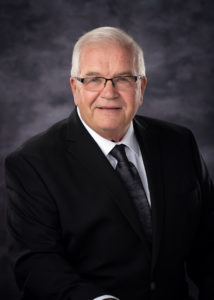 Duane and wife Laureen, along with their two daughters arrived in River Falls in November of 1969. From 1969 until 1981 Duane was a Manufacturing Engineer at Vollrath Refrigeration and from 1981 until retirement in 2008 he was the Director of Operations at St. Croix Valley Natural Gas Company. During their time in River Falls, Duane has had the privilege of serving the community with 12 years of City Council service and 8 years as Mayor. His daughters and their families live in River Falls and Duane and Laureen have had the privilege of having them and their grandchildren as part of their daily life.
Mike Peterson, Funeral Assistant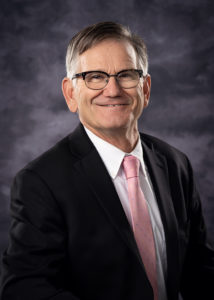 Mike has been a lifetime resident of New Richmond and was a car salesman for both Cox Motors and Bernards Northtown from 1991 until his retirement in 2020. Previously he sold life insurance and raised veal calves.
Mike has enjoyed his retirement volunteering for ministries at his church and helping his kids on many miscellaneous projects. He and his wife, Barb, have 5 children and enjoy traveling and spending time with their 11 grandchildren.
Tammy Pitzen, Funeral Assistant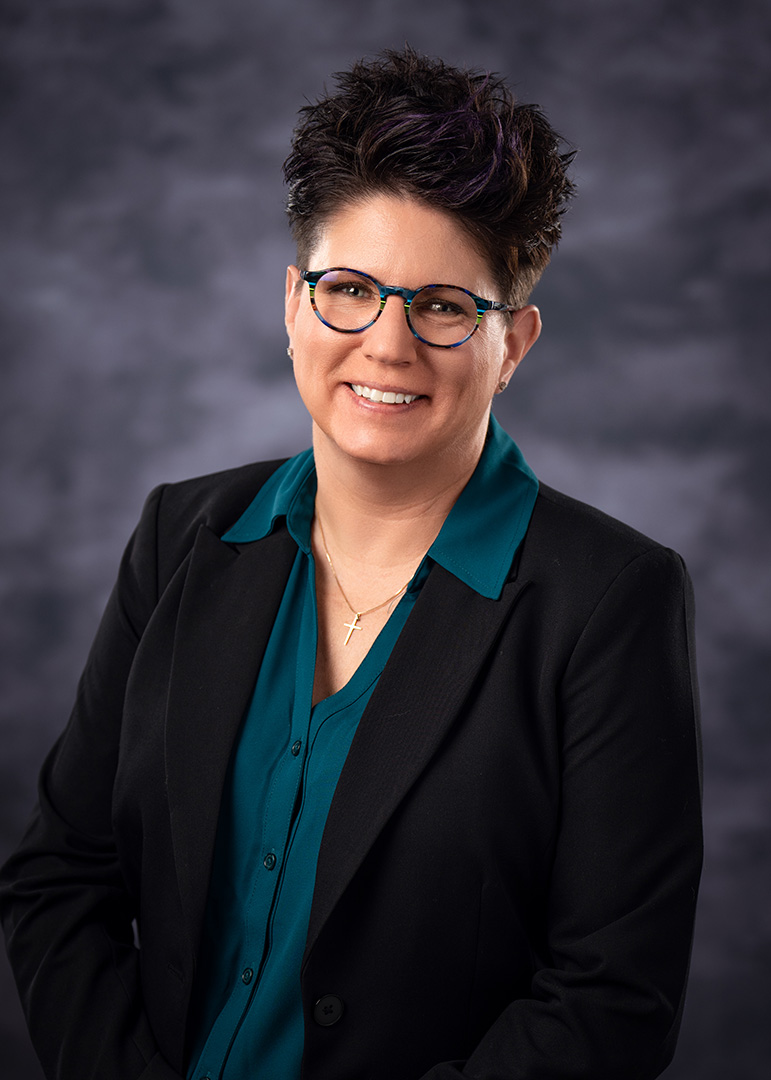 Tammy was born and raised in River Falls and loves her community. When not assisting with funerals you can find her at St. Bridget Catholic Church ready to greet you as the office assistant. She is a volunteer board member for Assistance & Resource Center and is a member of the River Falls Power of 100 Women organization. Tammy enjoys spending time with friends and family, making people laugh, crafting, flower gardening and a good cup of coffee.
Dean Benoy, Funeral Assistant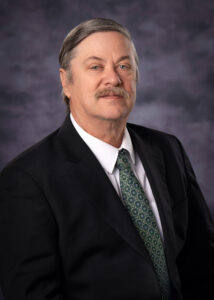 Dean Benoy and his wife Leslie are residents of River Falls. They enjoy traveling and spending time with their 3 children and 2 grandchildren. Dean worked at several companies in the area as a mechanical and process engineer. He enjoys woodworking, designing and building projects in his shop. When he isn't in his shop, he enjoys fishing on local lakes and the St. Croix and Mississippi rivers