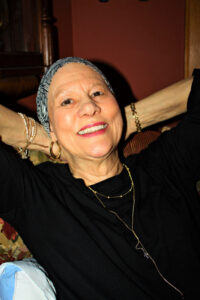 Nancy Lynn Danneker (nee Anderson) was born May 5th, 1949, in Minneapolis, MN to Wallace (Wally) and Harriet Anderson. Nancy is survived by her dearest husband of 34 years, John Danneker; brother, Peter Anderson of Minneapolis, MN; brother, Ken (Ole) Anderson and his wife, Lisa, of Kalispell, MT; niece, Kyra Anderson of Minneapolis, MN; nephew, Alan Anderson and his wife, Hollis, of Kalispell, MT; niece, Kirsten Khayat (nee Anderson) and her husband, Patrick, and children, Luca and Oliver, of San Diego, CA; and several loving cousins, extended family and friends.
Nancy was a beloved teacher for over 30 years. She earned her undergraduate and master degrees in education at Bemidji State University. She taught primarily 1st and 2nd grades at Pinecrest Elementary and McAuliffe Elementary in Hastings, MN. Nancy's devotion, patience, and love for her students was unmatched. Nancy's deep commitment to educating and guiding her students earned her the prestigious teacher of the year award in 1987.
On June 17th, 1988, Nancy married the love of her life at the Chapel at Fort Snelling. In the early stages of their marriage, you could find John and Nancy on their boat on the Mississippi River. They enjoyed spending their weekends and vacations navigating the river with their large circle of friends and family. In 1994, they traded their boat life for farm life when they purchased 45 acres of land that they named Overlook Farm. They permanently moved to Overlook Farm in 2007. During their years on the farm, they constructed and cultivated a homestead of beauty and sanctuary. Nancy loved working on the farm; growing vegetables and tending to her flock of hens. Anyone that has stepped foot on Overlook Farm can feel that it is John and Nancy's haven; a true labor of love.
Even more important than life on their beloved farm was Nancy and John's life and salvation in Jesus Christ. Nancy leaned deeply on her abiding faith and served as a joy-filled light to friends and family, even during the darkest of days. Nancy was an ardent and steadfast supporter of Options for Women/River Falls, and she and John were the recipients of the organization's 2022 Champion for Life Award. Nancy also lived out her faith through her hands-on support for conservative causes and years of unselfish devotion to our beloved country.
Nancy will be sorely missed by so many. She was an exemplary woman of faith, love, and devotion. To have known Nancy is a true blessing and may we all pass on the love she shared with us to others.
A Celebration of Nancy's Life was held on Saturday, April 29, 2023 at 5 pm at Maidenwood Events N447 244th Street Stockholm, WI.  Visitation was also on Saturday, April 29, 2023 from 3-5 pm at Maidenwood Events.  Memorials honoring Nancy Lynn Dannekers memory may be directed to:  Options for Women / River Falls 214 North Main Street River Falls, Wisconsin 54022.  Arrangements are with Bakken-Young Funeral & Cremation Services.
Click here to watch the recording of Nancy's service