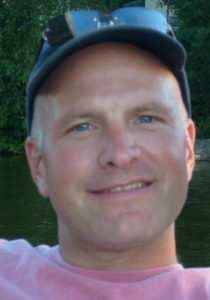 Michael Thomas Pavelski, 56, of River Falls, WI, passed away unexpectedly due to heart failure, on Monday, March 28, 2022. He was born on April 4, 1965 in Eau Claire to Thomas and Jackie Pavelski. He graduated from North High School and completed his training and education in electrical mechanical HVAC, and real estate. Mike worked at the UniRoyal Company in Eau Claire and Alabama, retiring after 20 years. Mike later pursued careers as a HVAC technician, a real estate agent, and was most recently employed with Presbyterian Homes and Services as a Maintenance Technician.
Mike was an avid fisherman and hunter. He was a lifelong Green Bay Packers fan, and he loved to golf. Most of all Mike loved teaching and sharing his passion for these hobbies with his two boys, Evan and Spencer. He also enjoyed traveling which included attending and participating in Pokemon tournaments with his family. Mike had an engaging and infectious personality and often went "all in" on everything he did, whomever he did it with.
Mike is survived by his wife, Dawn (Johnson) Pavelski; two sons, Evan and Spencer; step-children, Kelsey and Trevor (Danelle); step-grandchildren, Kaci, Bentley, Knox and Braxton; mother, Jackie Pavelski; sister, Cris (Greg) Frisbey; nephew, Wyatt; dog, Sheila, and many more family and friends. Mike is preceded in death by his father, P. Thomas Pavelski; and his grandparents and great-grandparents.
A special thank you to the community of River Falls, Presbyterian Homes and Services, and our Pokemon family for all your love and support during this time.
A Funeral Service was held on Saturday, April 2, 2022 at 2:00PM at Bakken-Young Funeral & Cremation Services (805 E Division Street) in River Falls with a visitation starting one hour prior to the service.  Arrangements are with Bakken-Young Funeral & Cremation Services.