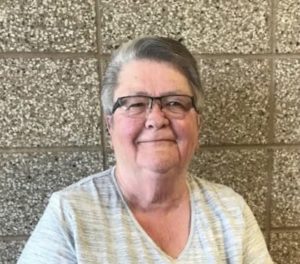 Maxine Allen, age 72, of New Richmond, WI passed away peacefully Tuesday, December 14, 2021. She was born July 19th, 1949 to Marvin and Carol Schmit of Somerset, WI.
Maxine started dating Michael Allen in 1965 and they were married December 7th, 1968. She is preceded in death by her father Marvin, mother Carol, stepfather Martin Germain, her brother Warren "Butch" Schmit, her nephew Barry Schmit and sadly, her sister-in-law Charlotte Schmit just hours later. She is survived by her loving husband Michael and their four children: Brent (Dawn) Allen, Lisa (Peter) Kleinschmidt, Kimberly (Anthony) Arrona, Joel (Nora) Allen. Along with their nine grandchildren:  Alexandra (Michael) Nilssen, Jennifer (Connor), Meaghan, Bethany (Cody), Cooper, Mason, Carli, Jacob, and Joel; brother Wayne Schmit, sister-in-law Sue Boardman, as well as many beloved nieces and nephews.
Maxine drove school bus for the New Richmond School District and then worked at Duro Bag Mfg in Hudson, WI, until the day it closed, and she officially retired. She was known for being a second Mom to many and always willing to listen. She also spent a lot of time working on the family farm south of town. She loved spending time with family and friends, playing cards and games, listening to country music, watching her grandchildren in any event, working on puzzles, dancing with Mike, watching the Packers, going to casinos and traveling to South Padre Island, TX during the winter months.
She will be missed more than words can express but we are grateful for every moment with her. The family would like to thank the staff at Osceola Christian Community Home for the great care and compassion they showed all of us.
A brief memory sharing prayer service was held Monday, December 20, 2021 at 4:00 pm followed by a memorial gathering celebrating the life of Maxine until 8:00 pm at Bakken-Young Funeral & Cremation Services (728 S Knowles Ave.) in New Richmond.  Arrangements are with Bakken-Young Funeral & Cremation Services.