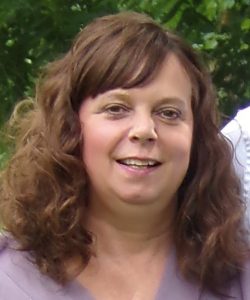 Mary M. (nee Cooper) Tipcke, age 58, of River Falls, WI, died unexpectedly at home on August 23, 2017. She was born August 7, 1959 and adopted by Rosalind and Stewart Cooper. She grew up on the west side of Duluth and attended Duluth Denfeld High School graduating in 1977. Mary attended Lake Superior Community College and Lake Superior Technical School studying information technology. She worked for the Duluth News Tribune, then moved to the Twin Cities working for the St. Paul Pioneer Press. After working for the Pioneer Press, she started working at 3M, where she retired from after 26 years in 2014. Mary moved to River Falls in 2002 and married Shannon Tipcke on June 28, 2014 at Glen Park in River Falls, WI.
Mary had passion for music and her flowers. She enjoyed camping and the outdoors. Mary loved life and exuded happiness, caring, and compassion. She was a real woman, "what you saw was what you got."
Mary was preceded in death by her father, Stewart Cooper. She is survived by her husband, Shannon; children, Shawn Stronach, Matti (Nathan Turnquist) Stronach, and Stephen (Katheryn Tuttle) Stronach; granddaughter, Lilly Stronach; mother, Rosalind Cooper; brothers, Marty Cooper, Lonnie Viskoe, and Dean Viskoe; and many other nieces, nephews, relatives, and friends.
Memorial visitation was held Monday, August 28, 2017 from 5:00-8:00 p.m. at Bakken-Young Funeral and Cremation Services, River Falls, WI Chapel (805 E. Division Street).  Arrangements are with Bakken-Young Funeral and Cremation Services of River Falls.