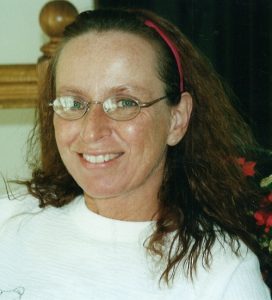 Mary Ann Christensen was born April 1, 1952, at Holy Family Hospital in New Richmond, WI, to her parents Jasper (Brass) and Alice Christensen.  She spent her childhood growing up on the family farm (Fairydale) near Little Falls, WI.  She attended High Bridge and Wagon Landing Schools, and graduated from Amery High School.
Mary worked most of her life at Holy Family Hospital (now Westfields) in New Richmond.  She started in housekeeping and trained to work in the surgical department in sterile control processing.  She loved her job and her co-workers.  They shared many memories together.
Her greatest joy was sharing her life with her daughter, Belinda, and her granddaughter, Merissa.  They loved spending time together.  She also enjoyed long walks, movies, and endless conversations with her family and friends.
Mary Ann was a fun person, lover of music, especially rock.  She also enjoyed many concerts and loved to dance.  She was a kind, giving person and was always there to help others.  She always had a smile on her face and a positive outlook every day.  Thru her illness, she remained positive, kept smiling, and never complained.
She died peacefully on October 7, 2017, surrounded by her loving family.  Her love, her strength, her positive outlook, and her smile, will remain with us forever
Mary Ann is survived by her daughter, Belinda Christensen (Kenny Torkelson); granddaughter, Merissa Christensen; siblings, Owen Hancock, Kay (Chuck) Sigsworth, Beverly Christensen, Lyla (Rick) Demulling, and Richard Christensen.  And many wonderful nieces and nephews and her cherished friends.
She is preceded in death by her parents, Jasper (Brass) and Alice Christensen; brother, Nolan Christensen; and sister, Carmen Handrahan.
A gathering of friends and family was held on Saturday, October 28, 2017 from 1:00 – 4:00 pm at Bakken-Young Funeral Home Beebe Chapel, 112 West 3rd Street in New Richmond, WI
In lieu of flowers, memorials are preferred.  Arrangements are with Bakken-Young Funeral & Cremation Services Beebe Chapel of New Richmond.