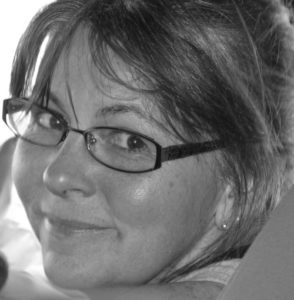 After a brief but courageous battle with cancer beloved wife, mother and grandmother Marjean Ann (Jeanne) Simpson passed away on March 25th, 2019 surrounded by her loving family.  She was 56 years old.  Jeanne was born on January 26th, 1963 in Wells, MN to Alex and Verona Staloch.  She attended Wells Easton High School and went on to study at Saint Benedict College in St. Joseph, MN.  She was married for 36 years to her loving husband Jay Simpson.   Jeanne and Jay met on January 11, 1983 and were inseparable from that date forward.  Jeanne worked as a Flight Attendant Instructor for Continental Airlines for many years before moving to the New Richmond area with her husband to raise their family.
She is preceded in death by her Father, Alex Staloch.  Jeanne is survived by her husband, Jay, and children, Jacob, Zachary, Noah, Nicholas, Lydia, Andrew and Audrey, Grandchildren, Avery and Carter, Mother, Verona Staloch, Siblings and Spouses, Kathleen (James) Schuman, Kevin (Cathy) Staloch, Mary (Stephen) Earney, Joan (Raul) Espinosa, LeAnn (Dale) Carlson as well as many nieces and nephews, relatives and friends.
She was the heart and soul of her family and the best wife, mother and grandmother one could have.  She will be greatly missed but her family takes comfort in knowing she is in God's loving arms. Her passion in life was her family, of which she gave all.
Mass of Christian Burial was held Tuesday, April 2, 2019 at St. Michael's Catholic Church (611 3rd St. S. Stillwater, MN 55082) at 11:00am with a visitation one hour prior to the service. A visitation was also held Monday, April 1, 2019 at Bakken-Young Funeral & Cremation Services (728 S. Knowles Avenue, New Richmond, WI 54017) from 4-8pm. Internment was in St. Patrick's Cemetery in Erin Prairie, WI. In lieu of flowers, memorial gifts will be donated to a charity of Jeanne's choice. Arrangements are with Bakken-Young Funeral & Cremation Services.