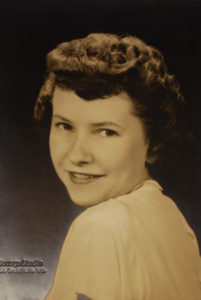 Marilyn Lois (Feuerhak) Fredrickson
A Life Well Lived
Each of you should use whatever gifts you have received to serve others, as faithful stewards of God's grace in its various forms. 1 Peter 4:10
Leaving a legacy of faith behind, Marilyn Lois Fredrickson, went to be with the Lord on November 12, 2021 at the age of 90. Marilyn, daughter of William Herman Emil and Emma Louise (Neuman) Feuerhak was born on October 11, 1931 in Amery, Wis. She grew up on a Dairy Farm near Deronda, Wis. with her older brothers Harold Fredrick and Leonard Paul Feuerhak, all who have preceded her in death. On June 21,1953 she married Willard Herman Fredrickson and was able to celebrate their 68 years together before her passing. They have 3 sons and a daughter: Paul (Kathy), Mark (Jo), Scott, Teri. They also had many grandchildren and great grandchildren: Matt/Katie (Sydney, Gavin), Derek/Nicole (Oliver) Jordan/Jaime (Lena, Liam) Fredrickson, Anthony/Katrina (Lillian, Theodora, Dorthy, Elizabeth) McClelland, Julie/Ryan (Chesney) Komorouski, Katrina/Jeremy (Kelsey,Declan, Jessica, Kendrick, Nathaniel) Noetzelman, Esther "EJ"/Ryan (Chloe, Page, Emma) Haase, Marcy/Adam (Timothy) Wilson and Josiah Fredrickson.  Marilyn's devotion to the Lord, her family and loving others was her trade mark as well as tending to her beautiful gardens. Her cooking and playing bass guitar alongside her husband is greatly missed. May all of us who love her take up the mantle of faithfulness and carry on the legacy she began.  A Memorial Service was held on Sunday, June 5, 2022 at 2 pm at Solid Rock Fellowship 258 N 3rd Street New Richmond, WI and streamed live through the link just below this obituary.  Visitation was also on Sunday from 1-2 pm at the church.  Interment was in Oakland Cemetery in Star Prairie, WI.  Arrangements are with Bakken-Young Funeral & Cremation Services.
What ever you do, work at it with all your heart, as working for the Lord, not for human masters, since you know that you'll receive an inheritance from the Lord as a reward. It is the Lord Christ you are serving. Colossians 3: 22-24
Click here to watch Marilyn's service.