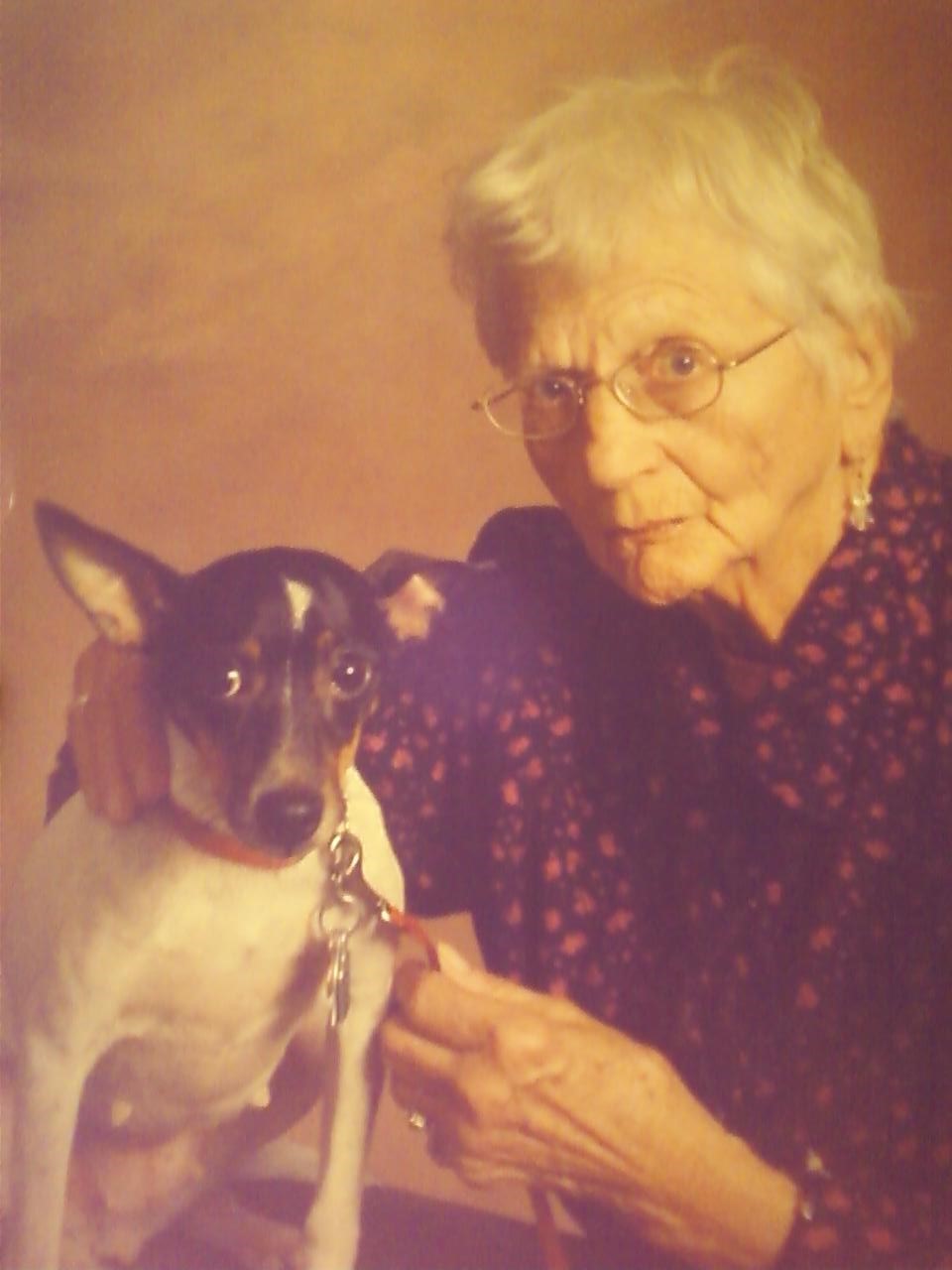 Marie Antoinette (Gund) Schmahl was reunited with her beloved husband, Raymond, on Saturday morning, October 3rd, 2015. She passed away at the Hudson Hospital in Hudson, WI. Marie was born October 2nd, 1927 at her parents' home in Hudson. She has been residing in the Hammond, area for the past 49 years.
Marie was baptized and confirmed at St. Paul's Episcopal Church in Hudson. She graduated from Hudson High School in 1945. She worked in the office for Dr. Rasteed in Hudson and at the Harry Lang Company's Overall Factory in River Falls before taking on the role of a full time mother.
Marie was united in marriage to Raymond Schmahl on August 1, 1947 in Mankato, MN. Their marriage was blessed with ten children. They started their married life in Hudson. In later years, they lived in the Emerald, Roberts and Hammond areas. Even though Ray passed away October 20, 1988 she often expressed how much she missed him.
Marie was a devoted mother who was proud of all her children and a loving friend to all who knew her. This love included her special pets and those of family and friends. She appreciated all nature, most specifically flowers and eagle watching. She was always willing to lend a helping hand whenever asked. She had compassion for anyone or anything that may have needed help, whether it was people, animals, or stuffed animals that needed rescuing. Her sensitivity included sorrow when buildings, churches, bridges or other historical architecture were "removed for progress." She had the ability to strike up a conversation with anyone. She was known for her sharp mind and witty sense of humor. She tried to help as many people possible learn the best way to hug: heart to heart.
Marie kept herself busy with a variety of needlecraft, especially crocheting. She liked reading and playing Scrabble, Cribbage, Poppit, hidden object games, and her chord organ. She enjoyed craft nights at the Hammond Library. She was always ready to share stories of the past, including those about her children, the days gone by of Hudson and any stories or tidbits of information about history, places, and animals that she learned from reading or television programs.
She was previously a member of the Roberts and Hammond UCC Churches. She was currently a member of the First Congregational United Church of Christ in River Falls, Wisconsin.
Marie was preceded in death by her husband, Raymond, sons Herman Schmahl, Raymond (Patrice) Schmahl, Martin Schmahl; daughter Toinette Chenea; parents: Anthony Bernard Gund and Annie (Johannsen) Gund; and sisters: Katherine Gund and Frances (Gund) Mattson.
Marie is survived by daughters: Louise Schmahl of Pepin, Laurabeth (Moni) Pittman of Hammond, Rebecca (Jeff) Pajac of Spring Valley, and Marylee Schmahl of Hammond and sons: Bernard Schmahl of Hammond and Joseph (Heather) Schmahl of River Falls, and sister Elizabeth (Bert) Harri of Oak Park Heights, MN, 8 grandchildren, 7 great grandchildren, nieces and nephews, many friends and her beloved dog Holly.
Marie and her family were appreciative of the care and caring she received from the staff of the ER and the Hudson Hospital during her short visits and stays during the past few months.
Funeral arrangements have been entrusted to Bakken–Young Funeral Home in Baldwin, Wisconsin. Honorary Pallbearers are: Grandchildren: Lara Rohrer, Anthony Schmahl, CatherineSchmahl, Phillip Schmahl; Great-Grandchildren: Aalea Schmahl, Aiden Radunzel, Alexander Schmahl; "Adopted" Son: Wes Blodgett
A memorial service was held Tuesday, October 6, 2015 at 11:00 am at First Congregational Church UCC in River Falls. Visitation was held Monday October 5, 2015 from 5-8 pm at Bakken-Young Funeral Home (1750 8th Ave.) in Baldwin. Visitation was also held Tuesday from 10-11 at the church. Interment was in the Hammond Cemetery. In lieu of flowers, memorials are preferred to the Hammond Community Library Building Fund.