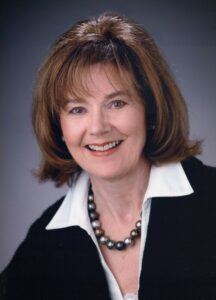 Dr. Marcia Mann Robbins, psychotherapist, wife, lover, friend, and mother passed away into eternal peace on Sunday, October 9, 2022 in Pleasanton, California at the age of 81. Dr. Robbins was born October 24, 1940 in Minneapolis, Minnesota to the late Dolores Iola Mann and Richard Ned Stuhley and raised by her mother and stepfather Stewart H. Mann. She graduated from Minneapolis West High School in 1958; attended Beloit College where she was a proud Pi Beta Phi; and met and married her first husband of thirty-three years, the late Evan Spencer Robbins Jr., father to her three children: Evan Spencer Robbins, III; Dike (Jack) Baker Robbins; and Dee Malia Robbins Sitton. After earning her Bachelor of Education at the University of Hawaii in 1963, she taught high school English and was involved with community theater. One of her favorite performances was as the lead in, "Shot in the Dark." Subsequently, she moved to Los Gatos, California where she continued teaching English and Drama; directed theater at Pioneer High School in San Jose, California; was president of the Jaycettes; and was a member of the Junior League. Dr. Robbins earned her Master of Arts in Clinical Psychology (1985) and Doctor of Psychology at John F. Kennedy University (2004) and enjoyed practicing therapy at the Women's Federal Prison, Navy Family Service Center, and in her private practice. One of her proudest achievements was earning her psychology doctorate and completing her dissertation: Post-Menopausal Satisfaction: Beyond Orgasm. She found her forever love in her second husband, the late Stephen Bergh, whom she married in 2005 in her beloved Hawaii. Marcia and Steve enjoyed many domestic and international adventures together in the Grand Canyon, the Texas Gulf Coast, Hawaii, Minnesota, Malaysia, Korea, Japan, France, and Spain. Additional loves of her life were her first love Robbie Serumgard; her Grammy Ruth Mae Briggs Dutton; Can't Remember Shit (CRS) crew; Book Club; the Jaycees; the Birthday Club; the 49ers; the Warriors; Neil Diamond; running; walking around the lake; the Miramonte Leadership Conferences; going to the movies; sneaking beers into the movies; jewelry; shopping at Forever 21; chocolate; the beach; and the dance floor. Surviving relatives are her children; brother Marshall Bruce Mann; sister-in-law Doreen Mann; brother-in-law John W. Robbins; sister-in-law Madelene Robbins; daughter-in-law Susan Kempler; son-in-law Greg Sitton; grandchildren Buck and Blue Sitton; nephews Corey Mann and Grant Robbins; nieces Nicole Parrillo, Sarah Robbins, and Rachel Peterson; niece-in-laws Vanessa Mann and Sara Robbins; nephew-in-laws Tim Peterson and Eric Parrillo; grandnephews Elliot Mann, Malcolm Mann, Calvin Mann, Perrin Mann, Weston Peterson, and Walker Peterson; and grandnieces Brooke Farrar, Halie Farrar, Lora Ann Farrar, and Amelia Parrillo.
Dr. Robbins was laid to rest at Pine Glen Cemetery in Prescott, Wisconsin on Tuesday October 18th and celebrated in California on Monday October 24th. Marciacelebration@gmail.com for more details and if you're feeling it either day, it could be a good day to bust out the Hawaiian attire if you have it.
In lieu of flowers, please consider donating to the Dolly Parton Imagination Library, Mr. Holland's Opus Foundation, or your favorite local jukebox.
Arrangements are with Bakken-Young Funeral & Cremation Services and Hull's Walnut Creek Chapel.