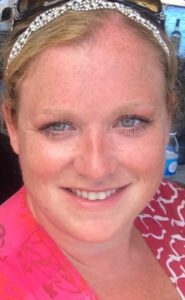 Lynnzi Dawn Olson, age 36, of Coon Rapids. Medtronic employee 18 years. Survived by children, Anthony and Adelyn Olson; parents, Anthony and Cherie Olson; sister, Angie (John) Koos; brother, Alex (Danielle) Olson; nephews, Joel and Collin Koos; best friend, Heidi Peters; boyfriend, Michael Tischer; other cherished family and friends. Funeral Service was held Tuesday, May 8th at 11 am at Way of the Lord (804 131st Ave. NE) in Blaine. Visit was one hour before the service. Family burial Morningside Cemetery. In lieu of flowers, memorials preferred for Lynnzi's children Anthony and Adelyn.  Contributions can be sent through:
http://paypal.me/anthonyadelynbenefit 
Arrangements are with Bakken-Young Funeral & Cremation Services of New Richmond, Wisconsin.