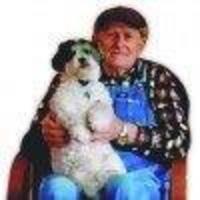 Louis Bernard Osborne, age 80, died Monday June 17, 2019 at Westfields Hospital in New Richmond. He was born the son Walter and Doris Osborne on December 21, 1938 in Medford, WI. Louis grew up in the New Richmond Area. He worked many different jobs in his life. Louis married Lorraine Larson on November 5, 1960 in Bayport, MN. Louis loved hunting, fishing, gardening, and woodwork. He had a passion for music including playing harmonica and piano. Louis was a quiet, gentle man who loved his family and telling stories.
He is preceded in death by his parents, Walter and Doris; sisters, Elwanda Osborne and Doris Olson. He is survived by his wife, Lorraine; children, Iris (Dennis) Anderson, Jeffrey (Lynn), Galin (Melissa), Rebecca (Steven) Reynolds, and Sheldon; 10 grandchildren; 16 great-grandchildren; siblings, Clarence (Linda), Linda (Melvin) Marlowe, Donald, Doreen (Charles) Frank, Daryl (Betsy), Debra (Steve) Stewart, Danny (Gale); brother-in-law, Perry Olson; and many nieces, nephews, relatives, and friends.
A Funeral Service was held Thursday, June 20, 2019 at 1:00p.m. at West Immanuel Lutheran Church (447 180th Street, Osceola, WI 54020) with a visitation one hour prior to the service. Interment was in West Immanuel Cemetery. Arrangements are with Bakken-Young Funeral & Cremation Services.