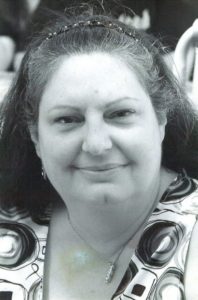 Eggebraaten, Lori, age 56, of Hudson, WI, died Monday, December 18, 2017 peacefully at home in the loving arms of her husband, Deon, after a short battle with cancer. Lori fought her battle with courage and grace through her relationship with Jesus Christ as he provided her peace and comfort in her struggle.
Lori was born on January 31, 1961 in Minneapolis, MN. She attended Patrick Henry High School, then went on to obtain a Cosmetology license, later working at Fantastic Sam's. Looking for new adventure and a safe place to raise her children, she moved to Lindstrom, MN where she opened an in-home family daycare.
Lori was blessed with a large family and a longtime group of close-knit friends. She was very kind and loving to everyone she knew. Her loving heart will be remembered and missed by all those who knew her.
She is preceded in death by her mother, Jan; her step-father, Don; and her late husband, David.
She is survived by her father, Ron; step-mother Nancy; devoted husband, Deon, her children, Perry and Candie; and step-children, Mike and Amy; along with 5 grandchildren, numerous siblings, nieces, and nephews.
A memorial service was held Friday, December 29th, 2017 at Bakken-Young Funeral Home, 502 3rd Street, Hudson, WI. Visitation began at 9 am with a memorial service at 10. Interment was in Fort Snelling National Cemetery in Minneapolis, MN.  Arrangements are with Bakken-Young Funeral & Cremation Services of Hudson.