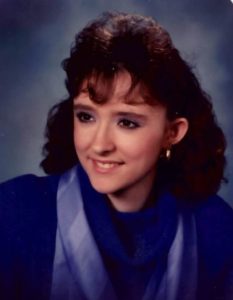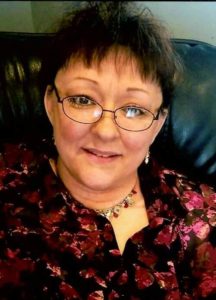 It is with great sadness we announce Lisa Utecht Green was given her angel wings the afternoon of Tuesday, November 23rd, 2021, at Regions Hospital in St. Paul, MN. Lisa was just 49-years-old. She was surrounded by those who loved her, passing peacefully.
Lisa was the first of five children born to Debbie & Marvin Utecht on July 2, 1972, in New Richmond, WI.  She attended the New Richmond, WI public school system, graduating in 1990 and later went onto WITC where she studied medical administration. One of her greatest accomplishments was being the Color Guard Flag Captain in the marching band & carrying the American flag on a trip to Russia.
Lisa met Ken Green & later welcomed their girls, Christina & Micaela. They lived in New Richmond, WI, where Lisa would raise the girls. Lisa was employed Anderson Windows & drove school bus for 15-years for the Hudson & New Richmond School Districts.
Lisa loved her daughters, bragged about them often and was extremely proud of their accomplishments. She was also delighted by the arrival of her very first grandchild, Evelyn, and enjoyed spoiling her. There's no doubt Lisa had a soft spot in her heart for children. In her time with the school districts, she would do special things just to put smiles on kids' faces, including dressing as Tigger from Winnie the Pooh. Lisa also had a love for animals, and they loved her, too. Lisa enjoyed knitting & gifting her beautiful creations to those she loved. Lisa was a major fan of the Green Bay Packers, taking several family trips to Lambeau field.
Lisa is survived by daughters Christina Green & Micaela (Jeremiah) Wylie; granddaughter, Evelyn Wylie; mother, Debbie (Cliff) Wilson; father, Marvin (Sharon) Utecht; brother, John (Sarah) Utecht & their children Derek, Avery, Kolton & Aleyna;  Amy Utecht (Nick Platson) their children, Asia, Dylan, Molly & Carter; Jill Ganger and her children Miah & Parker; brother, Adam Utecht (Becky Gesswein) and their four dogs, whom Lisa loved very much; step-brothers Dan Wilson and his children Hayden & Kailee; Jeremy Wilson (Jamie) & their children Samantha & Sydney as well as many loving aunts, uncles, cousins & friends. Lisa is preceded in death by her grandparents, Alice & Jack Schultz, Edward O'Connell, and Ruth & John Utecht.
A Memorial Service was held Saturday, December 11, 2021, 2:00 PM at Bakken Young Funeral Home, 728 S Knowles Ave, New Richmond, WI 54017. Visitation took place prior to the memorial Saturday, December 11, 2021, from 1-2pm at Bakken Young Funeral Home, New Richmond, WI.  Memorials will be donated to the Crohn's and Colitis Foundation in Lisa's name.
Arrangements are with Bakken-Young Funeral & Cremation Services.