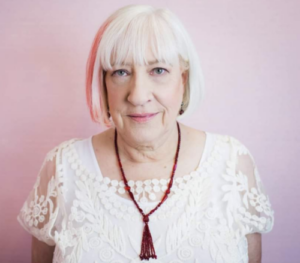 Linda Sutherland, age 74, passed away peacefully on Sunday, January 22, 2023. She was born the daughter of Arthur John Henry and Mary Leone nee Fry Thron on January 26, 1948 in Osceola, WI. Linda grew up in Nye, WI graduating from Osceola High School, class of 1966. Following high school, Linda worked for a manufacturing plant making airplanes. She married Dennis Sutherland on November 21, 1970 in Nye, WI at Grace Lutheran Church. Linda graduated University of Wisconsin-River Falls in 1986 with a bachelor's degree in Art and a minor in Business. Linda owned the West Central Sew and Vac from 1987-1990. She held a variety of other positions in various industries. Linda retired from Phillips Medisize as a quality inspector. She loved doing anything to do with artistry; i.e. photography, cross-stitching, writing, and painting. Linda enjoyed fishing, watching NASCAR and football, baking, and spending time outdoors, especially biking and gardening. She loved furry animals and her many cats. Linda was an active member in Home and Community Education for over 50 years, holding many officer positions. She was very active in the community and 4-H. Linda was out-going and feisty.
She is preceded in death by her parents, Arthur and Mary Thron; and sisters, Merrilynn (James) Magle and Sandra (Albert) Meyer. Linda is survived by her husband, Dennis; children, Saundra (Michael) Bowers, Denise Sutherland-Holecek, Angela Haynie, Jennifer Raddatz (Andrew Brekke), Steven Sutherland, Vanessa (Josh Geving) Wagner; 21 grandchildren; 29 great-grandchildren; one great-great-grandchild; sister, Gail Thron; and many other nieces, nephews, relatives, and friends.
A Funeral Service was held on Saturday, January 28, 2023 at 11:00AM at Bethany Lutheran Church in Star Prairie with a visitation starting two hours prior to the service. Interment will be in Wagon Landing Cemetery in Alden, WI at a later date. Arrangements are with Bakken-Young Funeral & Cremation Services.