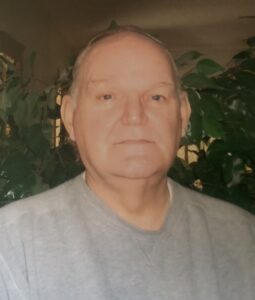 Leonard LeRoy Dodson Jr. 73 was taken up to Glory to be with his Lord and Savior Jesus Christ, September 28th, 2022. He was born in Topeka, Kansas November 14th, 1948. He was united in marriage to Judy Ashbeck on February 17th, 1968.
He was survived by his wife and children: Lonny (Julie) Dodson of Caledonia, MN; Michael (Wendy) Dodson of Hastings, MN; and Catherine Dodson (fiancé Kevin Moe) of Woodbury, MN; and his sister Linda Butler of Topeka, KS. He is also survived by fourteen grandchildren: Melanie, Jake, Lucas, Hannah, Hunter, Logan, Wesley, Amanda, Riley, Chase, Carter, Katie, Sarah and Noah and twelve precious great grandchildren.
He had a love for sports, especially football and baseball. In the 1980's he was President of the Prescott Athletic Association baseball leagues and coached for several years.
Leonard served 8 years active service in the Air Force as an Aircraft Electrician and served 13 months in the Vietnam War where he was greatly affected by agent orange.
He was an extremely generous man to his loving family and to his community. He served as Trustee in Plum City, WI and was the Head Coordinator of the Plum City Food Pantry for several years. He served in his church and truly enjoyed it.
He retired after 31 years with the Department of Defense Contract Management Agency as an Industrial Specialist, serving the armed forces as a civilian and won numerous performance awards throughout his career. He received certificates of commendation from former Governor Arnie Carlson for his dedicated service during Operation Desert Shield 1990-1991.
He will be greatly missed!
A Memorial Service was held Saturday, October 22nd at the Evangelical Free Church in Plum City, WI at 11:00 a.m. Visitation was prior to the service from 10:00 a.m. – 11:00 am. Military honors were at Plum City Union Cemetery following the service. A luncheon was served immediately after at the Evangelical Free Church. Cremation Services provided by Bakken-Young Funeral & Cremation Services.