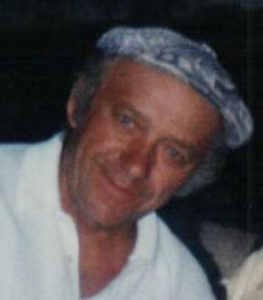 Leo W. Hammes, age 84, of Deer Park, WI, died Monday, September 11, 2017 at Willow Ridge Healthcare in Amery. Leo was born August 1, 1933 to parents, William and Helena (nee Haase) of Lake Elmo, MN. He attended Stillwater High School. Leo initially joined the Air National Guard, however after completing basic training he was drafted into the Army and completed basic training again. After 2.5 years of service, Leo was honorably discharged from the Army as a Sergeant. Leo married the love of his life, Margot Lorenz, in Germany, in 1959. In 1963, Leo and Margot moved to Deer Park, WI, County Road H, where Leo worked as a farmer.
Leo was a longtime member of the VFW in New Richmond. He was a lifelong farmer and gardener. Leo had an everlasting smile, was always happy, and loved to talk.
Leo is preceded in death by his parents; sister, Dorothy (Fred) Lyons; and brothers, Earl and William Jr. He is survived by his loving wife, Margot; sister, Eleanor "Ellie;" nephew, William Lyons, and several cousins.
Funeral Service was held Saturday, September 23, 2017 at 1:00 p.m. at St. Luke's Lutheran Church (365 West River Drive, New Richmond, WI 54017) with visitation one hour prior. A luncheon followed the service. Interment was in St. John's Lutheran Cemetery Woodbury, MN. In lieu of flowers, memorials preferred to St. Luke's Lutheran Church. Arrangements are with Bakken-Young Funeral and Cremation Services Beebe Chapel of New Richmond.