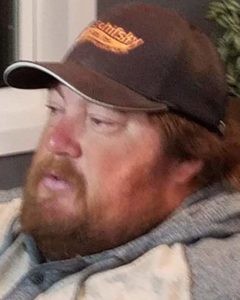 Kurt G. Freese, age 46 of Somerset, WI, died Friday, September 13, 2019 from a heart attack at the University of Minnesota Medical Center Fairview, in Minneapolis, MN. He was born the son of Edward and Georgianna (Smasal) Freese on January 20, 1973 in Chippewa Falls, WI. Kurt grew up in Stanley, WI graduating from Stanley-Boyd High School, class of 1991. After graduating from high school, he worked in Somerset on the pipeline and then worked for Schifsky's and Sons in Saint Paul, MN for 26 years. Kurt loved to play darts and Texas Hold'em. He was quick-witted and made everyone laugh with his dry sense of humor.
Kurt is preceded in death by his father, Edward; brother, Todd; and nephew, Aaron Couillard; and his grandparents. He is survived by his mother, Georgianna; siblings, Deb Couillard, Rich (Brenda), Diane (Dan) Thielke, Nancy (Michael Novak) Freese, Tom (Dawn), Karen, Sue; as well as many nieces, nephews, relatives, and friends.
A visitation was held Thursday, September 19, 2019 from 4-8pm with a celebration of life starting at 7:30 at Bakken-Young Funeral & Cremation Services (728 S. Knowles Avenue) in New Richmond. Arrangements are with Bakken-Young Funeral & Cremation Services.