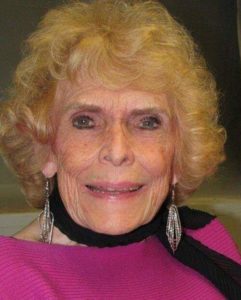 Joyce Ann Lundberg, age 80 died Sunday, October 13, 2019 at United Hospital in Saint Paul, MN. She was born the daughter of William and Katherine Bradley on April 27, 1939 in Savannah, IL. Joyce grew up in Plum City, WI attending Plum City High School, graduating class of 1957. She married Monroe Lundberg in 1956. They had a dairy farm in Pepin, WI. Joyce worked as a medical assistant for many years. She loved being with her grandchildren and sending them text messages. Joyce was a prankster who provided many laughs for her family and friends. She was a dedicated Christian who shared her faith with others and served Christ.
Joyce is preceded in death by her parents, William and Katherine; and husband, Monroe. She is survived by her children, Danial (Sue), Linda (Gregg) Quam, Lorri (Bruce) Rogers; grandchildren, David (Ashley), Christina, Matthew Lundberg, Jay Giebel, Brian (Tia) Giebel, Ethan (Carly) Quam, Jenny (Gabe) Hymer, Jessica (Chris) Werth; six great-grandchildren; and her special friend, Barry Hophan; as well as many other relatives and friends.
A memorial service was held Saturday, October 19, 2019 at 12 noon at First Covenant Church (1374 N Main Street) River Falls, WI with a visitation starting at 10:00am. Interment was in Oakwood Cemetery in Pepin, WI. Arrangements are with Bakken-Young Funeral & Cremation Services.