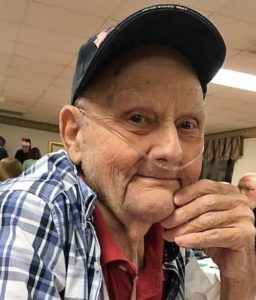 Joseph Mark Helgevold, age 82, of New Richmond died surrounded by family at Hammond Health Services in Hammond, WI, on March 13, 2018. Joe was born in Eagle Grove, IA on January 19, 1936, the oldest child of Joseph and Max Helgevold. Joe grew up and attended school in Ayrshire, IA, and attended Junior College in Emmetsburg IA before joining the U.S. Navy, where he served as an air traffic controller in the Philippines from 1956-1958. Upon his return to the States, he met and married his pen pal and sister Janis's nursing school friend, Naomi Schramm, in 1958.
Joe attended the University of Minnesota, receiving a Bachelor of Science in Agriculture Education in 1963. From that time on, Joe's career path in one way or another always intersected with his true vocational calling: Agriculture. From Ag Teacher to Hennepin County Agriculture Inspector, from small business owner to farmer, Joe rarely strayed from directly or indirectly helping put food on the nation's table.
Joe is survived by his wife, Naomi; children, Joe (Tina) Helgevold, Jeanine Helgevold, Jim (Shelly) Helgevold, Jayne Helgevold (Bob Bledsoe); grandchildren, Brandi (David) Caress, Bridget Ross, Bill Ross, Aaron Larson, Connor Larson, Kirby Helgevold, Dan Hexum, and David Hexum. Joe is also survived by siblings, Janis Maguire and David (Mary) Helgevold; brother-in-law, Luther (Mary) Schramm; faithful visitors, Jan & Vic Lothe, and Mary & Bill Berndt; great-grandchildren, nieces, and nephews.
Waiting for Joe at the celestial card table are his parents, Joe and Max Helgevold; brother and sister-in-law, Paul (Eunice) Helgevold and their son, David; brother-in-law, Leo Maguire; and parents-in-law, Alfred and Juliane Schramm. A private memorial will take place later. Arrangements are with Bakken-Young Funeral & Cremation Services Beebe Chapel of New Richmond.