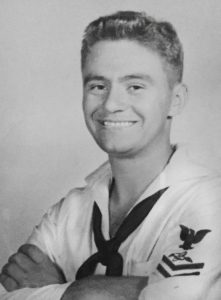 John W. Hill died on August 7, 2017 at the age of 83 after a brief illness.
John was a teacher, writer, poet and wonderful husband and father.
Born in Decherd, Tennessee, he served in the Navy during the Korean War before attending college at Middle Tennessee State and graduate school at the University of Arkansas. He was a chemistry professor at UWRF for 31 years and the author/co-author of six chemistry textbooks used all around the world.
John is survived by his wife of 60 years Ina, his children Cindy and Don, and three grandchildren.
At his request there will be no funeral service. Memorial contributions may be made to the UWRF Foundation for the Ina & John Hill Chemistry Research Grant to honor his dedication to science and education, and help the next generation of chemistry students at UWRF. Arrangements are with Bakken-Young Funeral and Cremations Services of River Falls.