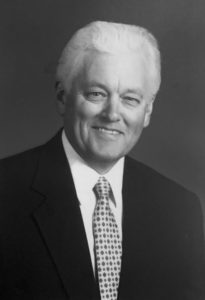 JOHN GILBERT CREMEANS, JR.
John Gilbert Cremeans, Jr., passed away peacefully Saturday, October 17th, 2020 at Woodland Hills in Hudson, WI, with his daughter & son-in-law by his side. His last few years had become more challenging with Parkinson's but he accepted it all with grace. His beloved wife Joyce took good care of him; we know we were blessed with extra time with him because of it. John is survived by his wife Joyce Cremeans, sons John (Kelli) & Scott (Kathy) Cremeans, daughter Sandra Cremeans (Todd Nelson), step daughters Anne (Jeff) Johnston & Mary Wahlquist (John Boblett), grandchildren John Cremeans, Alec Cremeans, Ashley Cremeans, Aidan Cremeans, step-grandchild Josh Howie (Jamie), step great granddaughters Remi & Sydney Howie, sisters Juanita (Bob) Miller & Doris Jean Cowgill, Sister-in-laws Thelma (George) Cremeans & Theresa (Ted) Cremeans, many beloved nieces and nephews, & mother of his children Shirley Fay Kopp. John is preceded in death by parents John & Gladys Cremeans, brothers George & Ted Cremeans, & granddaughter Abbey Marie Cremeans.
John was born at home in Connorville, Ohio, on September 22, 1936. He was the second son of John and Gladys Cremeans. They were blessed with five children who truly loved and looked out for each other – George, John, Juanita, Doris Jean, & Ted. His parents moved a lot when the kids were younger, but finally landed in Magnetic Springs, Ohio, (a resort town in its day), where they owned Cremeans Market, the local grocery store. As a teenager John worked at the Incor Hotel as a night clerk and it was there his love of card playing started. John graduated from Magnetic Springs High School in 1955 where he participated in various singing groups, Junior & Senior Plays, the basketball team, was a member of the Resorter Staff, and was also Class President. After graduation from high school, he joined brother George at Ohio State University.
In 1959 he enlisted in the Army reserves. He got called for active duty shortly thereafter and served in the Biological Warfare Laboratories in Fort Detrick, Maryland. It was at this time that John also married his first wife, Shirley Fay Hughes on September 25, 1959 @ the First Baptist Church of Marysville, OH. They were married for 33 years and were blessed with three children.
After his service in the army John was hired at Central Soya in Marion, Ohio, as a lab technician and is where he and his wife started their family with their two sons John and Scott. He was eventually transferred and promoted to a managerial role in Transportation for Central Soya of Camp Hill, Pennsylvania and resided there for approximately two years. Their next move took them to Orangeburg, South Carolina, where their party of four increased to five—they had their daughter Sandra. After approximately four years there, John was asked to lead the Traffic Department in Des Moines, Iowa, and in 1974 his last role as a Traffic Manager would bring him to Doboy Feeds, in New Richmond, Wisconsin, which would be home for the next 46 years. In 1980 John found himself making a career change. He studied hard and acquired a license to sell insurance. He opened his own agency in downtown New Richmond for MSI. It was here that John would meet his future wife, Joyce, and later retire. John and Joyce married in 1994 and shared 26 years of love, friendship, traveling, a love of Florida, and time with their blended family.
John was a member of many organizations. He participated in the Lions Club, Kiwanis, Bridge Club, and joined Toastmasters to refine his presentation skills. He was the President of the Tiger Band Boosters for two years and a member of the Masons since 1968. He was a member at the United Methodist church for 46 years and sang in the church choir. His favorite club he belonged to would have to be the New Richmond Golf Club, which he frequented often and played till his Parkinson's would not allow it. His putting skills stayed on point and even as his drives got shorter, he didn't let it frustrate him–he just took it all in stride.
John will be remembered for his beautiful gardens (gardening in white shoes), his singing and whistling, his awesome card playing skills, introducing boo-ray to Cremeans' functions, his singing and whistling, his love of golf, his ability to figure out just about anything that was put in front of him—an all-around handy man, his wisdom, asking "have you checked your oil", his love of food (cheese—stinky cheese), and most importantly, his love of family, and did we mention . . . singing & whistling.
A Memorial Service for John & Joyce Cremeans will be held on Sunday, August 1, 2021, at 3:00PM at Bakken-Young Funeral & Cremation Services (728 S. Knowles Ave) in New Richmond, Wisconsin with a visitation starting at 2:00PM. Everyone is welcome to share a memory or story during the service. A graveside service will follow the memorial in New Richmond Cemetery. The service will be streamed live via a link at the bottom of the obituary. This with be a double memorial service for John and Joyce. Arrangements are with Bakken-Young Funeral & Cremation Services.
Click here to watch livestream for John and Joyce's service.