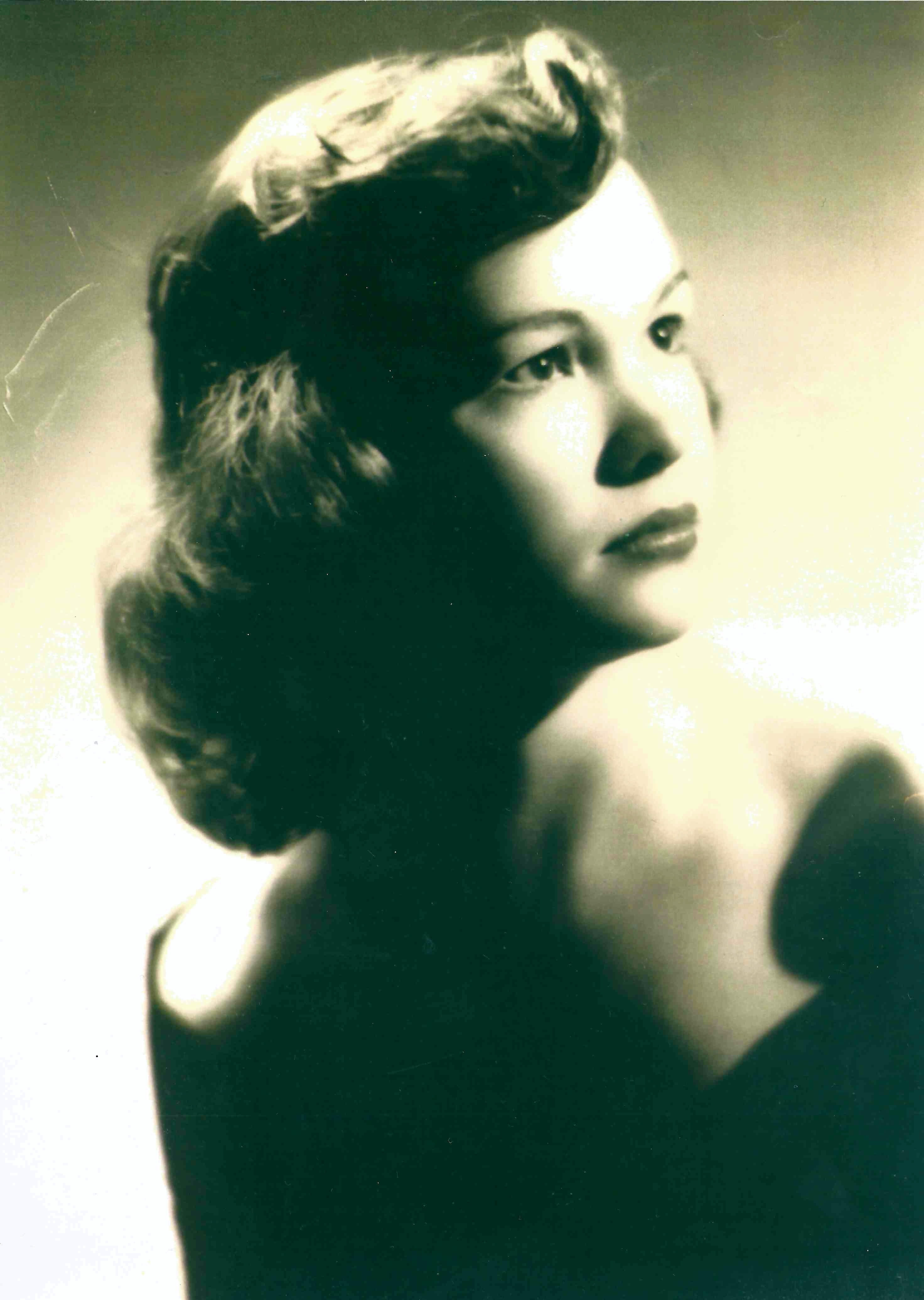 Jo Ann Moen Page passed away peacefully at her home on January 4, 2015 at the age of 89. She was born on March 15, 1925 in Dakota City, Nebraska to Edna Pearl (Barber) Moen and Alve Henrich Moen. At the age of five her family, which also included older brother Donald Newton Moen moved to Jefferson, Wisconsin. Jo graduated from Jefferson High School in 1942 and the University of Wisconsin in 1946. She was a member of Alpha Chi Omega sorority at UW and lived for two years at the sorority house. She began her career in education in the fall of 1946 in Rockford, Illinois. She had the highest starting salary of anyone in the School of Home Economics: $2400/year. As was common for single female teachers at the time, she lived with a family in Rockford. She paid one dollar a day for her room and board. The next two years she taught in Mukwonago, Wisconsin before accepting a teaching position in Edgerton, Wisconsin. It was there she met and fell in love with Don Page, the coach and Phy Ed teacher. They were married at her family home in Jefferson on August 18, 1951. This union produced three children: John, David and Susan. Jo quit teaching to raise the family which followed Don to new coaching jobs in Madison (1953) and River Falls, Wisconsin (1957). 
The family's first home in River Falls was a rental on South Main between Ginger's Texaco and the Dairy Queen. In the fall of 1964 they moved into their dream home on Birch Street which Jo spent many hours and days designing to her own specifications. She spent the rest of her life there. As the children grew, Jo returned to teaching at the old River Falls Junior High School for ten years before retiring.
Jo loved traveling. One summer vacation while teaching in Mukwonago, she and two girlfriends drove her convertible to Acapulco and back. Later on she traveled with tour groups, couples travel club or various family members to places such as Scandinavia, the British Isles, Greece, Egypt, Portugal, Morocco, New York and San Francisco. She enjoyed cruises on large ships to the Caribbean and Alaska and on smaller ships down the East Coast and the Mississippi River. Most times Don would go with her. Occasionally she ventured out without him. For many years she and Don made annual trips to Osage Beach, Missouri and the Florida panhandle with friends and family.
Jo enjoyed cooking, entertaining, gardening, spending time with friends, playing golf and cards. She was an excellent chef and hostess. Her gardens were beautiful. Many friendships were nurtured during couples bridge games and Shang-Hai rummy tournaments. She was also active in AAUW, the UWRF Faculty Women's Club, Meals on Wheels, the River Falls Hospital Auxiliary and the First Congregational Church of River Falls. She served as a member of the River Falls Planning Commission.
Her biggest love was her family. She was its rock and the glue that held it together. Jo was right behind her husband doing all the things that made it possible for him to be successful. She was always there for her children and doted on her grandchildren and great-grandchildren. The countless get-togethers she hosted were delightful and delicious.
Jo was preceded in death by her parents, her brother and her husband. She is survived by her children: John (Peggi) Page of Birchwood, David (Alison) Page of River Falls, Susan Brown of St. Paul; her sister-in-law Patricia Moen of Madison, twelve grandchildren and twelve great-grandchildren.
A celebration of Jo's life was held at the First Congregational Church of River Falls at 11:00 AM on Saturday, May 9, 2015. A luncheon followed the celebration in the Church Fellowship Hall. Visitation was at the Church from 4:00 to 7:00 PM on Friday, May 8, 2015 and one hour before the service on Saturday at church.
In lieu of flowers, donations are suggested to the Don and Jo Page Scholarship fund through the UW River Falls Foundation.  Arrangements are with Bakken-Young Funeral & Cremation Services of River Falls.