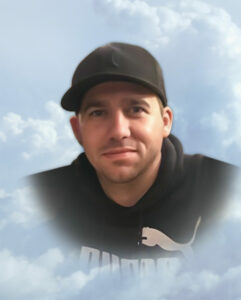 Jesse Lee Swanson was born in Stillwater, Minnesota June 15th, 1986. He was the son of Sue Higgins and Jeff Swanson. Jesse died unexpectedly at Westfields hospital on Thursday, November 17th, 2022.
Jesse was married to Shannon Stark on May 10th, 2013. They are loving parents to their daughter Ayla Swanson.
Jesse was raised in New Richmond Wisconsin, where he attended New Richmond High School and completed his associate's degree in automated packaging systems. He excelled in his career as a Principle Service Engineer and was recognized and achieved President's club status for multiple years.
Jesse loved playing guitar, spending time with his brother at the shooting range, fishing, boating, and learning and teaching others about new technology.
Jesse was revered for his intelligence and innovative mindset. He was known for helping his loved ones solve any problem. Jesse was always cracking jokes and knew how to make light of any situation.
Ayla was Jesse's entire world, she meant everything to him. Although Jesse is not physically with us anymore, he will always remain by her side in spirit as her guardian angel.
Jesse lives on through his loving family; his parents Sue (Jason) Higgins, Jeff Swanson, wife Shannon, daughter Ayla, Stepson Alex, siblings Amanda Swanson, Matt Schmidt, and Bailee Higgins, as well as extended family and close friends..
A private funeral service was held for Jesse on Saturday, November 26th, 2022.
Arrangements are with Bakken-Young Funeral & Cremation Services.