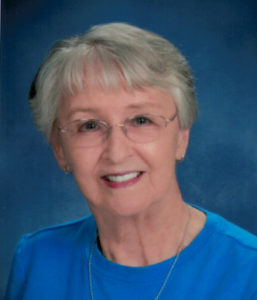 Jean Carol Benson (Dawson), 88 years of age, drew her last breath peacefully on July 1, 2019. Born near and raised in River Falls, Wisconsin, the only child of Lawrence and Bunny Dawson, she married her high school sweetheart, Don. Jean's life was filled with love for her family and friends.
As a wife, mother, grandmother, great-grandmother, grade-school teacher, Project Concern volunteer, Discovery Toys manager, Springfield Schools reading partner, Library volunteer, active church member, doing things "for the children" as she would say, was very important to her.
Her compassion and caring for everyone she met, and her generous and gentle spirit will be missed by all who had the opportunity to cross paths with her.
Her interment took place in River Falls, Greenwood Cemetery, where Don and other family rest. Services were at Bakken-Young Funeral & Cremation Services on Sat, Aug 3rd with a  brief visitation at 10:30 with services at 11:00, graveside to follow. Afterwards,  family and friends joined at the River Falls Golf Course for a celebration of her life. Please contact her daughter, Mary, for details (417-848-5950).
In lieu of flowers, donations can be made in her honor to your favorite charity, or one of hers: Dynamic Strides Therapy https://dstherapy.org/donate/ Dolphin Research Center https://dolphins.org/ Friends of the Library https://foundation.thelibrary.org/donate/