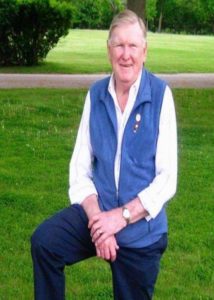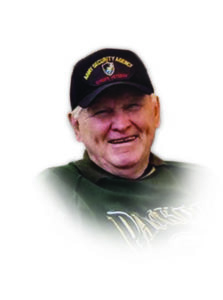 James "Jim" Oliver Tostrud, age 80, of River Falls passed away on June 28, 2019 at River Falls Hospital.
Jim was born July 5, 1938 in Red Wing, MN to Ethel (Retrum) and J. Orville Tostrud.  He grew up in River Falls, WI and graduated from River Falls High School in 1956.  After attending UW-River Falls for two years, he began his employment at 3M in St. Paul, MN.  In 1960, he married Judith Evenson of Hudson at Bethel Lutheran Church in Hudson, WI.  In 1961, Jim enlisted in the United States Army Security Agency and was assigned to Kagnew Station in Asmara, Ethiopia where he served for 3 years.  Their son, Jim, was born there, and soon after, the family moved back to the United States, settling on the Tostrud farm outside River Falls.  In the following years, sons David and Eric were born.
After his military service, Jim returned to 3M and was a faithful employee for 35 years until his retirement in 1994.  During the mid-1980's, Jim and Judy opened the Knollwood House Bed & Breakfast in their 1880's brick farmhouse.  Together, they truly enjoyed hosting guests for over sixteen years as well as decorating and maintaining the farmhouse and grounds.  Jim and Judy were excellent hosts and loved to entertain family and friends by the pool in the summer, hiking on the trails, or cooking dinner over a campfire "up on the hill."
Jim also enjoyed playing basketball and baseball while in the military and on 3M company teams, and fastpitch softball for Osen's and Johnnie's Bar in River Falls.  Jim loved music, and for many years shared his vocal talents singing for church services and with the St. Croix Valley Barbershop Chorus.
Jim, Judy and family spent many days traveling in the RV, visiting sights throughout the United States.  After Jim retired, their love of travel took them to England, Australia, New Zealand, Fiji, Hawaii and Norway.  After leaving the farm, Judy and Jim spent many happy summers on the shores of Lake Pepin in Lake City, MN where they made many good friends and memories.  In recent years, Jim appreciated connecting with fellow veterans at the American Legion Post 121 in River Falls.
For the past eleven years, Jim was a faithful caregiver for his beloved wife, Judy, in her battle with Parkinson's Disease.  His daily devotion and care for her was a powerful, tangible reflection of Christ's sacrificial love.  Jim and Judy's shared faith provided them comfort and hope for eternal joy and peace in Heaven.
Jim is survived by his three sons: Jim (Maureen) of Monroe, WI, David (Jayne Nightengale) of Hudson, WI and Eric (Sarah) of Hudson, WI; grandchildren Noah, Jonah, Grace, Lexi, Jonathan and Alex Tostrud, Claire and Garrett Hockman; sisters Loueta Tostrud and Judy Forbes; sisters-in-law Mary Ann (Orin) Anderson and Karen (John) Turnbull; brother-in-law Don Evenson; and many nieces and nephews as well as treasured friends.  Jim was preceded in death by his wife of 59 years, Judy who died on April 16, 2019; his father, J. Orville Tostrud; his mother Ethel Tostrud (who also died on June 28); stepfather Sievert Carlson; mother-in-law Mary Jane Sullivan; and sister Yvonne Meents.
The family would like to thank the staff of Comforts of Home in River Falls for their loving, compassionate care and support for their father.  To honor Jim, a Celebration of Life service was held on Wednesday, July 3, 2019 at 11:00 a.m. at Ezekiel Lutheran Church in River Falls, WI. Visitation was from 10:00 a.m. until the time of the service, with a luncheon to follow. Military honors was performed by American Legion Post 121 of River Falls. In lieu of flowers, memorials in Jim's name can be made to the American Legion Post 121 in River Falls or to the Michael J. Fox Foundation for Parkinson's Research (Peloton4Parkinsons, c/o Eric Tostrud, 1143 Sommers Street N., Hudson, WI 54016). Arrangements are with Bakken-Young Funeral & Cremation Services.