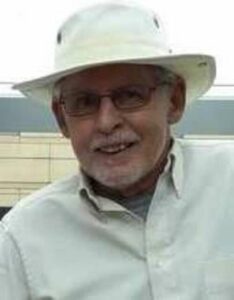 James Moris (Jim)
Jim was born in St. Paul on March 31, 1936 and passed peacefully on January 4, 2023 with family surrounding him. Jim grew up in Afton, MN, raised his family in North St. Paul and moved back to his childhood home in Afton when he retired. Jim worked at Anderson Windows in Bayport, MN for 40 years where he met his wife Melanie. Jim enjoyed boating, camping, going to car shows in North St. Paul and spending time with his family. Jim was happy to spend most of his life in Afton.
He is survived by his three daughters: Terri (Joe Farley) and their children Austin and Tyler; Tricia (Denny Mathe) and children Bridget, Molly, (Kyle) Andrew and Jamie; Tracie (David Ross) and children Mindy (Joey), Sam (Kelsey), Hudson and Melanie; his sister-n-law, Rose Moris of Woodbury and her seven children.
Jim was preceded in death by his wife, Melanie; parents Paul and Mary; his brother Skip; and his sons Mike and Ron.
A Celebration of Jim's Life was held on Wednesday, January 11, 2023 at 11 am at Hope Evangelical Free Church 7910 15th St N Oakdale, MN.  Visitation was also on Wednesday from 10-11 am at the church.  Interment will be in St. Mary's Cemetery in North St. Paul, MN.  Arrangements are with Bakken-Young Funeral & Cremation Services.
Click here to watch the recording of James' service